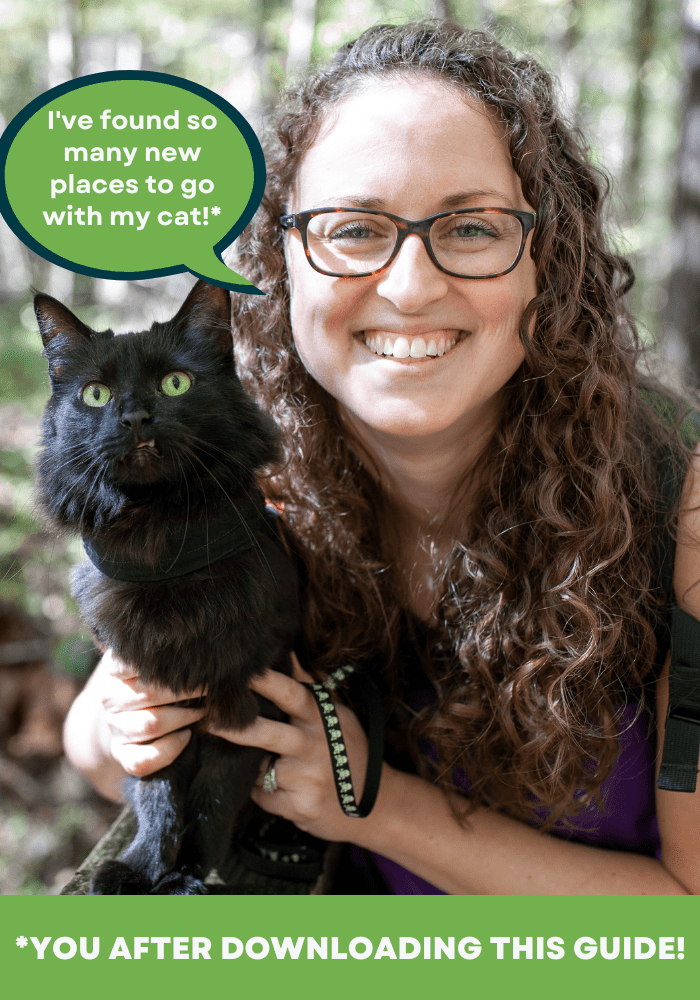 You're a a cat adventurer.
And you're looking for new places to go with your cat.
Maybe you've only been exploring your backyard so far and are ready for something bigger.
Or you're stuck in a rut visiting the same places over and over again.
Or perhaps you don't think you even have anywhere cool nearby to visit.
I can help!
I've done the leg work for you by researching which chain stores, businesses, restaurants, and hotels/motels are CAT-friendly. I've also visited so many different types of places with my cats, so I know which ones have the right vibe and environment.
Whether you're just getting started adventuring with your cat or are a seasoned pro, I guarantee the "Guide to Finding Cat-Friendly Places to Go" will give you a fresh perspective and ideas of new places to explore and discover.
EXPAND YOUR CAT'S HORIZONS!
"A Guide to Finding Cat-Friendly Places to Go" includes:
a list of fun, cat-friendly locations you can find in any town
a list of cat-friendly chain locations (retail stores, restaurants, and hotels/motels)
a page in the back for you to keep track of any local cat-friendly spots that are specific to your area.