Training & Behavior Social Event
Saturday, October 28th, 2023
11:00am – 2:00pm
For Cat Lovers
Join us for the first ever CatChat Atlanta Training & Behavior Social Event!
---
Learn
Have questions about your cat? Curious to learn more about what it takes to harness and leash train a cat? Or maybe you'd like to learn about how to enrich your indoor cat's life!
Bring your questions to the Q&A session with a cat trainer and a cat behaviorist!
Connect
There's nothing quite like connecting with others who have the same passions and loves as you do. This is your chance to meet other cat-lovers (and even their cats) who will gladly look at your 349857329485 cat photos and excitedly share their own with you too!
Engage
With ice-breaker games, raffles, prizes, and a picnic, you're guaranteed to have a great time while learning something new about your cat at the same time!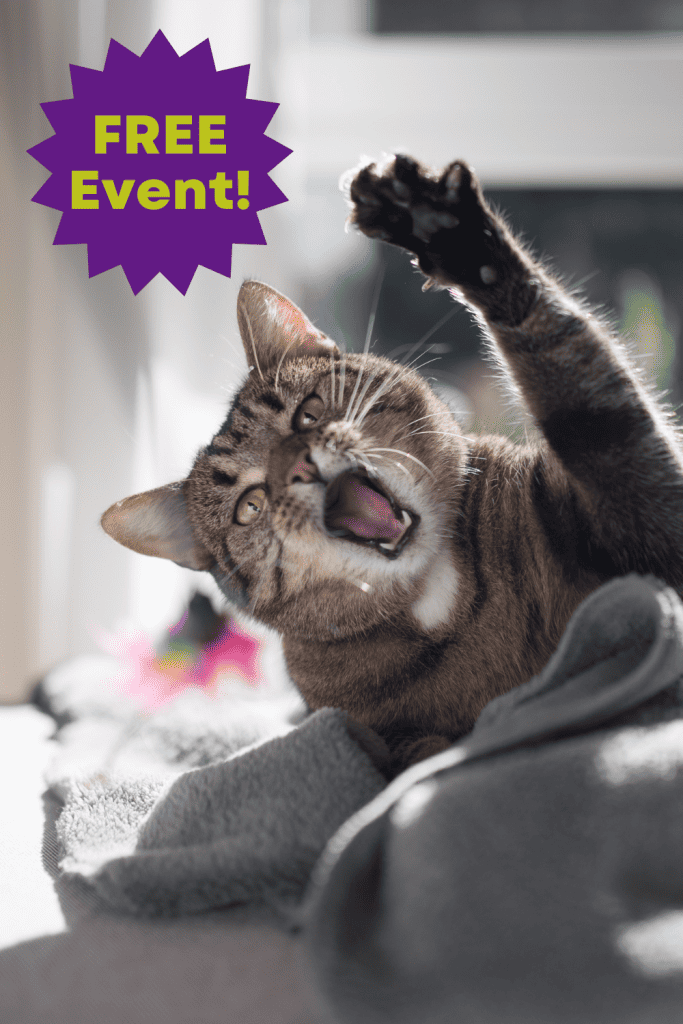 Keep up with CatChat Atlanta on social: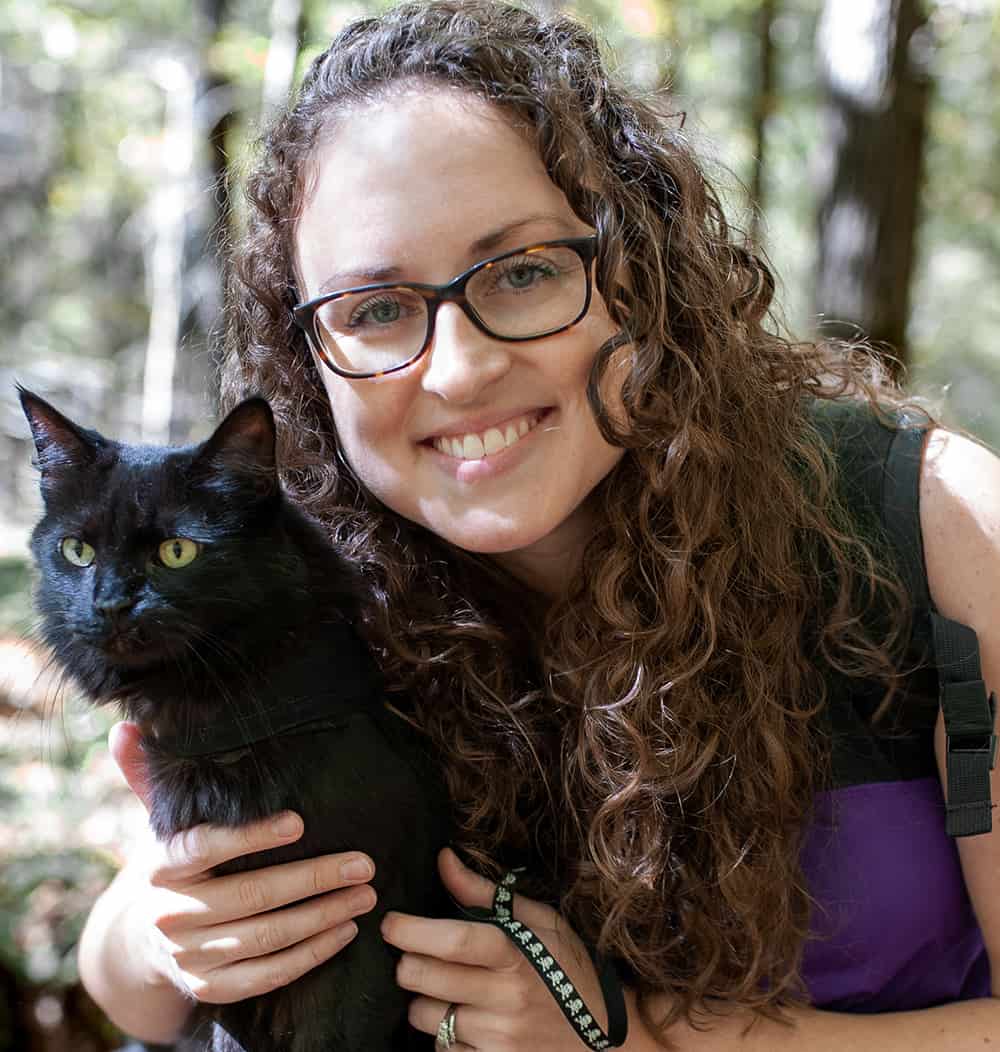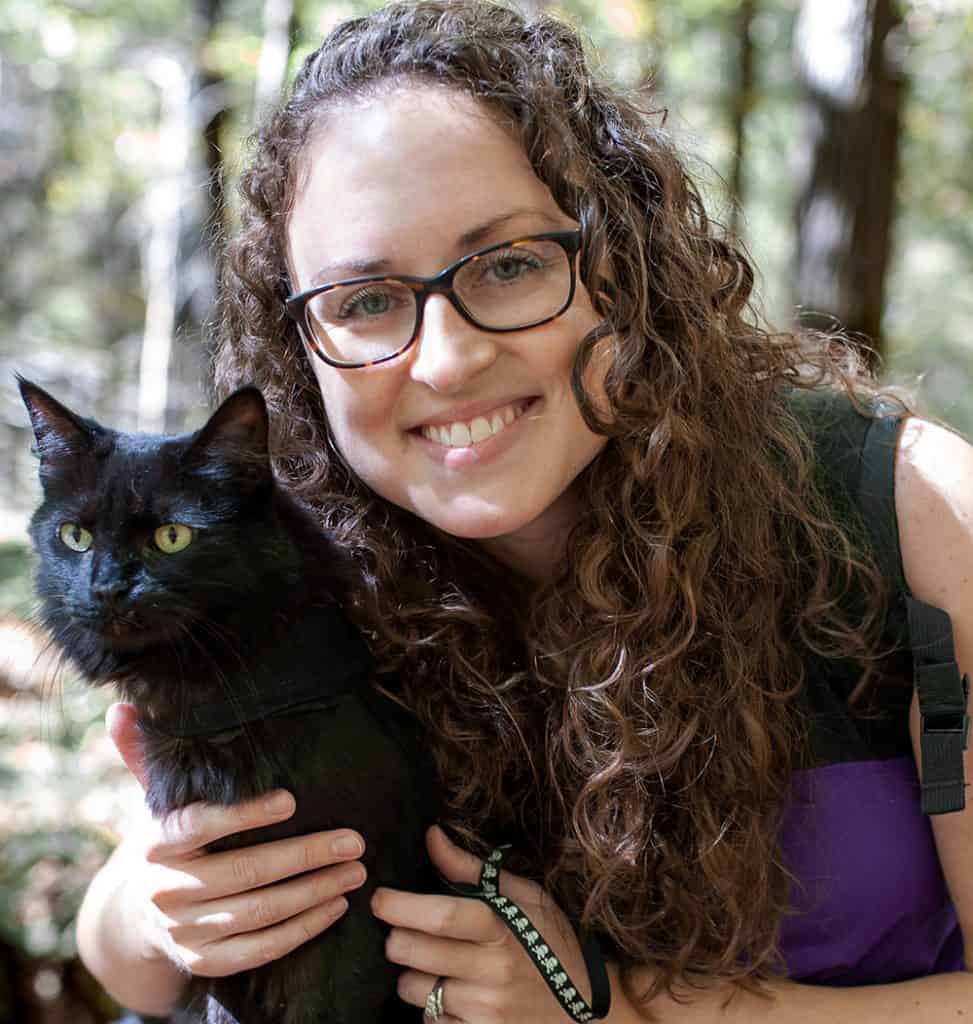 Emily Hall
KittyCatGO
Emily is a cat trainer and cat adventure enthusiast. Emily and her husband enjoy hiking, road-tripping, camping, and canoeing with their three cat adventurers. Her goal is to educate, help, and encourage others to get out there, try new things, and go new places with their cats! Read more about her
here
.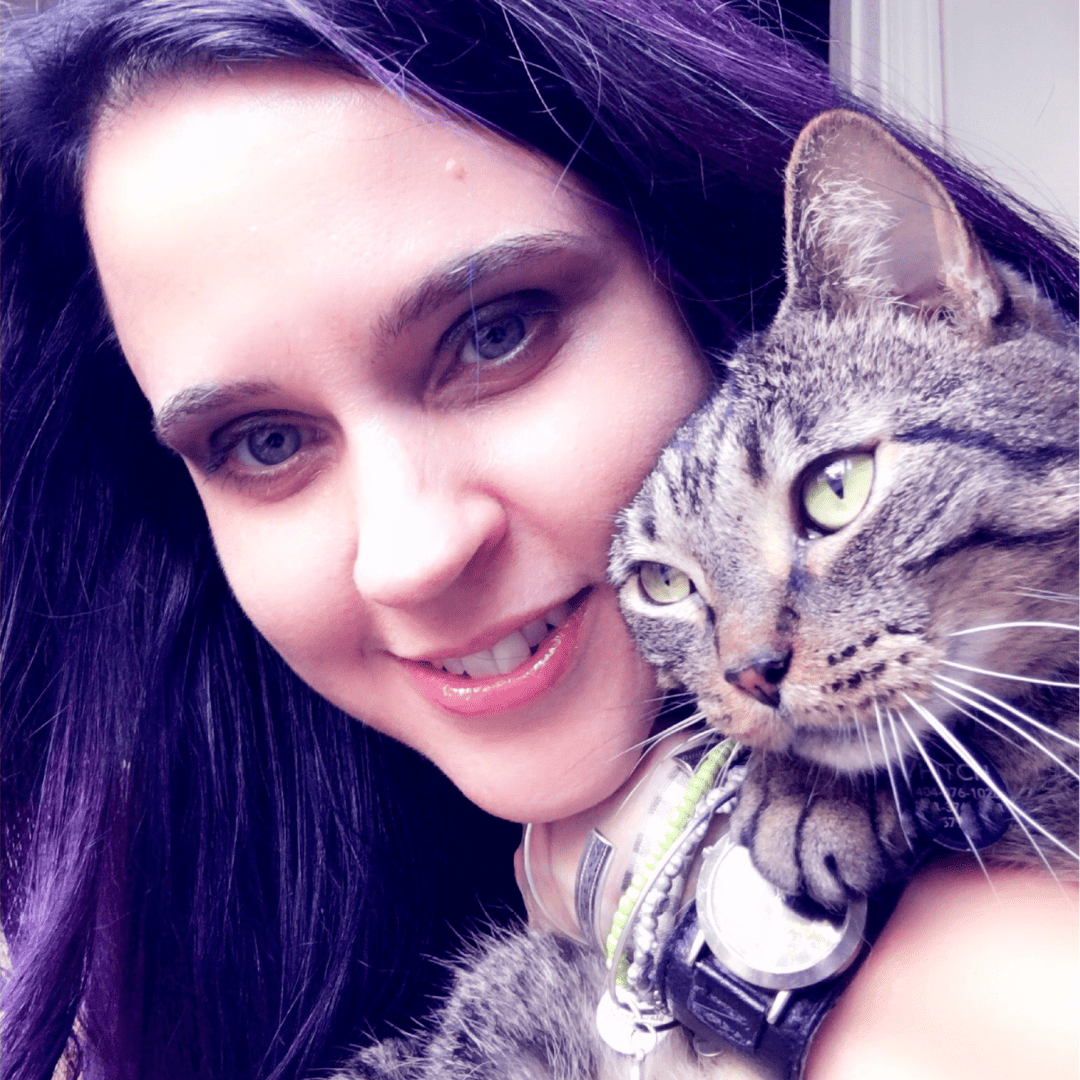 Ingrid Johnson
Fundamentally Feline
Ingrid is a Certified Cat Behavior Consultant. She is employed at Paws Whiskers and Claws, a feline only veterinary hospital in Marietta, Georgia, as a veterinary technician and cat groomer. Ingrid has been working exclusively with cats since 1999. She is also the co-creator of foodpuzzlesforcats.com – a one stop resource for all things food puzzles, one of Ingrid's most passionate topics regarding cat care. Read more about her here.
BYO Picnic
Food and beverage will not be provided, but attendees are encouraged to bring their own picnic to enjoy in the park as we hang out together.
Games
Ice-breaker games will kick off at 11am. There will be prizes!
Raffles
Raffle tickets will be available for purchase for a chance to win a special prize from your hosts. Proceeds will benefit Kitty City Cat Rescue.
Shopping
Emily and Ingrid will have some of their merchandise available for purchase, including handcrafted scratchers, leashes, toys, stickers, and more.
Q&A
Emily and Ingrid will be answering all your cat questions! The Q&A will start around 12pm.
Location
CatChat Atlanta will take place in Grant Park at the gazebo. The gazebo is located in the center of the park.
Address: 840 Cherokee Ave SE, Atlanta, GA 30315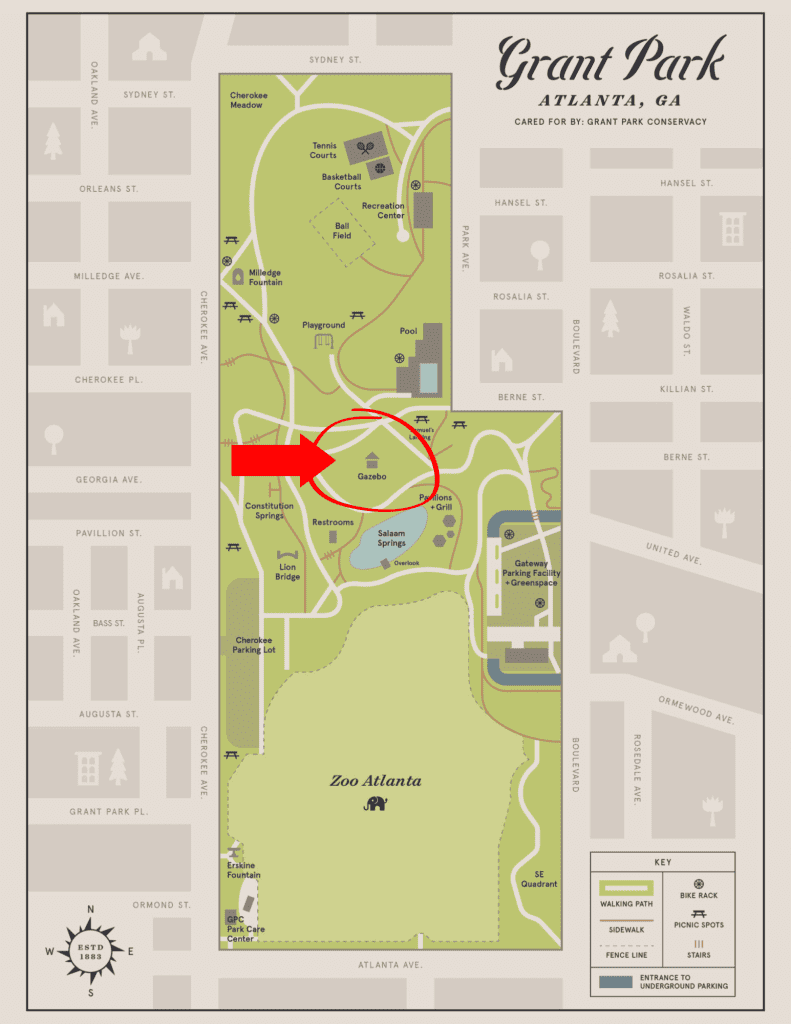 Attendees are welcome to bring their cat(s). However, please follow these guidelines to ensure a pleasant, safe, and stress-free experience for both you and your cat:
Cats should already be comfortable wearing a harness and leash.
This should NOT be the first time you take your cat outside to a public space. There will be a lot going on, and if your cat isn't already comfortable with outdoor adventures, this is not the time to test it out.
Know your cat! If your cat isn't comfortable in new places or around other people, leave them at home. Because this is a public park, there will likely be dogs in the area as well.
Bring a backpack carrier or stroller. Your cat should have a safe space they can rest in if they get tired or need a break from all the activity.
FAQs
Cat-Friendly Hotel Accommodations
Coming from out of town and looking for a cat-friendly place to stay? Try these hotels that are all less than 20 minutes from Grant Park:
Aloft Atlanta Downtown – allows 2 pets per room. $50 daily pet fee, not to exceed $150 total.
Clarion Inn & Suites Atlanta Downtown – allows 1 pet per room. $35 daily pet fee.
Loews Atlanta – allows 2 pets per room. $75 pet fee.
Residence Inn by Marriott Atlanta Downtown – Allows 2 pets per room. $100 pet fee.
When making your reservation, please be sure to let them know you will be staying with your cat!
Keep up with CatChat Atlanta on social: