KittyCatGO is dedicated to all things regarding traveling and adventuring with cats! We aim to educate, encourage, and help others to have successful cat adventures.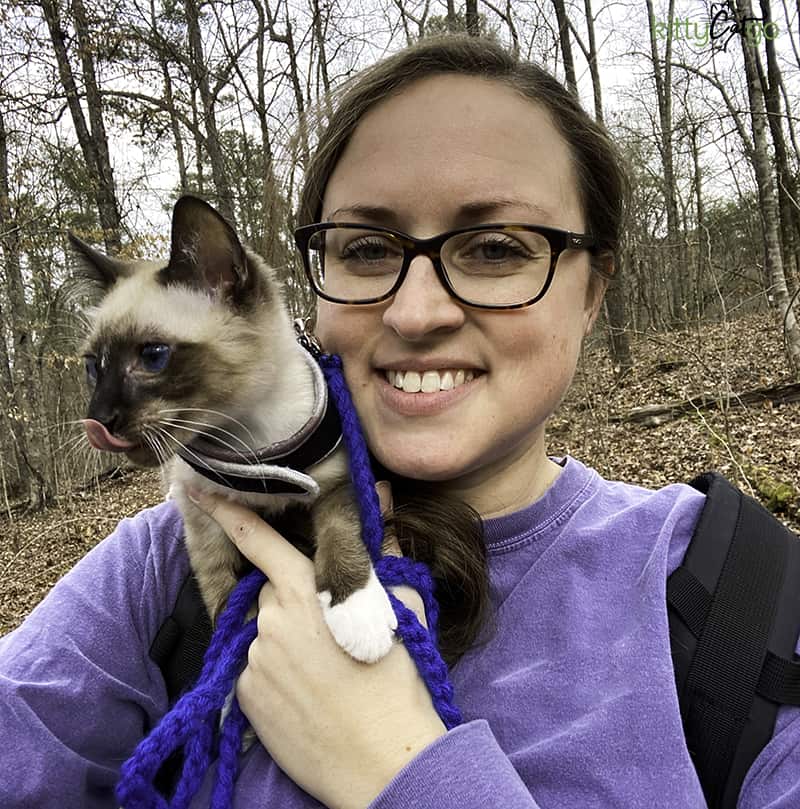 Hi! I'm Emily, the author and creator of KittyCatGO. I've been traveling and adventuring with my cats for about 5+ years now. My crew, dubbed the KCC Adventure Team, loves to hike, road trip, canoe, and more!
I believe that adventuring with your cat is important not only for your cat's physical and mental well-being, but also for deepening the bond between you and your cat. Plus, it's just plain fun!
You can read about our personal adventures over on our sister site – Kitty Cat Chronicles!