a premier community for cat adventurers around the world looking to strengthen that bond and reach new heights together. Unleash the adventure!
Are you looking for…
You'll find all these things and more as you settle right at home amongst your "tribe" here in the Trailblazers community.
You will find support and encouragement, share in each other's victories and struggles, and be a part of the cat adventure revolution!
What you get…
Themed Monthly Activities
Direct Access to a Cat Trainer
This community is made up of members from all over the world, of all experience levels, and all ready to welcome YOU and share in your cat adventure journey.
Unlock New Experiences
Each month, Trailblazers hosts a themed activity or "challenge," carefully designed to provide you and your cat new enrichment opportunities and to help you reach your goals. From exploring cat-friendly destinations to mastering clicker training skills, embarking on scavenger hunts to acclimating your cat to water – you have a wide range of exciting adventures to choose from!
You also have the opportunity to earn badges for your accomplishments, such as the Training Champ, Conqueror, Cooperative Care, and Active & Agile badges.

Join a Supportive Community
In Trailblazers, you'll be a part of a caring and understanding community of like-minded cat owners. Say goodbye to judgmental social media platforms! Here, you can share your triumphs and challenges, knowing you'll receive the encouragement and guidance you need. Our community values the uniqueness of each cat and owner, celebrating every step of the journey together.
Connect Face-to-Face
Twice a month, we come together for live Zoom chats, where you get the chance to meet fellow members, share experiences, and gain insights from one another. These interactive sessions strengthen the sense of camaraderie within the group, making you feel right at home.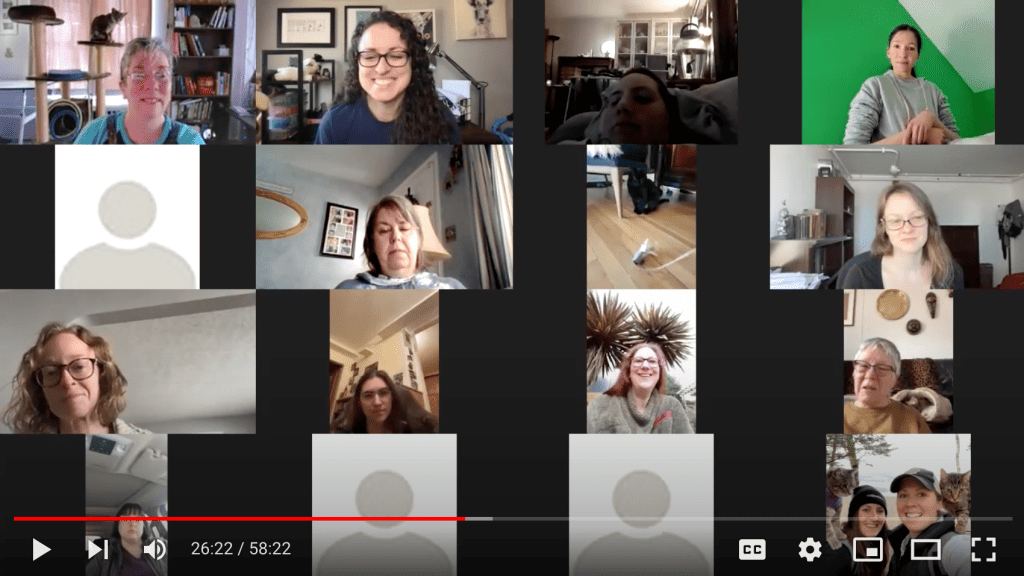 Earn Your Titles
Embark on a path of achievement by earning official KittyCatGO Titles! Challenge yourself and your cat to complete a set list of tasks, each designed to expand your training, push your boundaries, and create unforgettable moments. Whether it's the Pathfinder Title, logging 25 miles of hiking or walking together, or the Cat-Friendly Locations Conqueror, visiting as many places as possible, these Titles are a testament to your dedication and bond.

Why Choose Trailblazers
Expert Guidance: This community is run and organized by a certified cat trainer who specializes in travel and adventure with cats.
Bond Like Never Before: Strengthen the connection with your feline friend through shared experiences and exploration.
Enrich Your Cat's Life: Provide your cat with the mental and physical stimulation they crave, unlocking their full potential.
Supportive Community: Join a judgment-free zone where you'll find friends who share your passion for adventure and adore their cats as much as you do.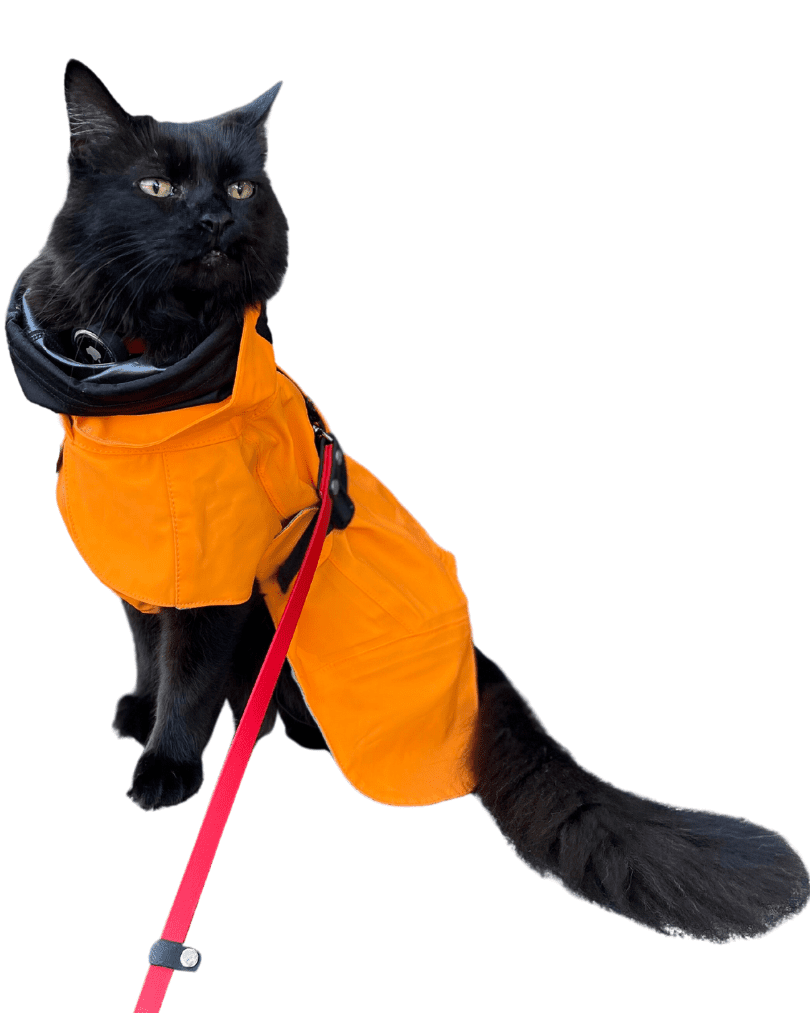 What Trailblazers are saying:
The Trailblazers community has helped me strengthen the bond with my kitties, even the ones that don't "adventure." The support and advice from all of the members has become something that I look forward to. This group is a support system with the common goal of enriching our kitties lives, while helping each other reach our goals.
Trailblazers is the supportive community of adventure cats (and their humans) we've been looking for! It's so encouraging to know that there are people enriching their cats' lives (indoors and outdoors) all over the world. We enjoy traveling with our cat, and it's such a helpful resource to have quality information and connections like this from so many different places. Everyone is so caring and happy to share their experiences, and it's nice to break free from the constraints of social media for a change.
Joining this community was definitely a win for Jonathan, Fuchur and me. They are therapy cats, which is also a quite new field and so we are very happy to have found other people who believe in cats. Who believe cats can do more than stay at home. It is great to have someone to ask questions to, or to share experiences and achievements! And the challenges bring in the fun and motivation. Thank you for making us grow beyond us!
Being fairly new to cat adventuring, Emily and the KittyCatGO Trailblazers community have been an invaluable resource and so very supportive! The community and the challenges give me incentive to get out with my cats, which I always enjoy but would more than likely procrastinate on accomplishing if it wasn't for the challenges! I'm never made to feel like I'm not doing enough or that my cats aren't talented or adventurous enough, and I love cheering on others in the community and the sharing of photos, experiences, suggestions, accessories etc is also a valuable part of this community.
Friday and I didn't quite know what to expect when we joined. We were a little bit nervous because we didn't know terribly much about adventuring yet. What we found was an amazing, supportive community where we've learned so much and expanded Friday's horizons into a bigger outside world than ever before. Encouraging, educational, and exciting!
Joining this community has been great for both Kiki and me! Kiki has gained so many new forms of enrichment, and she seems happier for it. And as a busy graduate student who didn't often feel motivation to do things outside of school work, this has really gotten me to do more things as well. Being a part of this community has improved both of our mental health!
We love the KittyCatGO Trailblazers community. It is a wonderful resource of training tips and ideas that help deepen the relationship to our cats and make outdoor adventures safer. If it wasn't for the adventure challenges, we might be more hesitant to try different walks or change our routines. Really, it challenges both Sylvia and me to try new things and get out of our comfort zone while also reminding us to go at our own pace. We are grateful for all the support of our friends here and love cheering on their adventures, seeing their photos, learning from their experiences, and listening to their advice. It's an amazing community that supports the well-being of our little kitchen tigers and encourages them to have the most fun possible.

"I want to recognize KittyCatGO Trailblazers as a forum where we can share ongoing challenges and see the progress over the months of the stops and starts, the wins and failures, where we can all share what's working and what's not so that we can come together as a community… and bring the best to our cats."
"I've really enjoyed being a part of the KittyCatGO Trailblazers community, it has been fun getting to know other cats and their parents and learning from everyone's experiences. It has also challenged me to try new things for adventures. How do I know my cat loves it, when I get the chirpy purrs and her little happy jump when we're exploring."
"I love having a community who understands the challenges and rewards of leash training your cats. Before I found this group I was struggling to find content or information on cat enrichment other than the very experienced adventurers. This group has cats at all levels of adventure experience."
"A great community of cat lovers who discuss, share and learn about taking their cats on adventures. It is a fun group with challenges that intend to motivate adventures, helpful discussions and lots of support."
Frequently Asked Questions
Join Us
Ready to unlock a world of enrichment and adventure for you and your cat? Join Trailblazers now and gain instant access to our thriving community, monthly activities, Zoom chats, and the chance to earn Titles!
Join now with a 7-day FREE trial and lock in your lifetime membership rate of just $7/month or $70/year*.
*There is no long-term commitment required. You can cancel your membership subscription at any time.