Join the cat adventure revolution!
KittyCatGO Trailblazers
A membership group for traveling and adventuring cats looking for more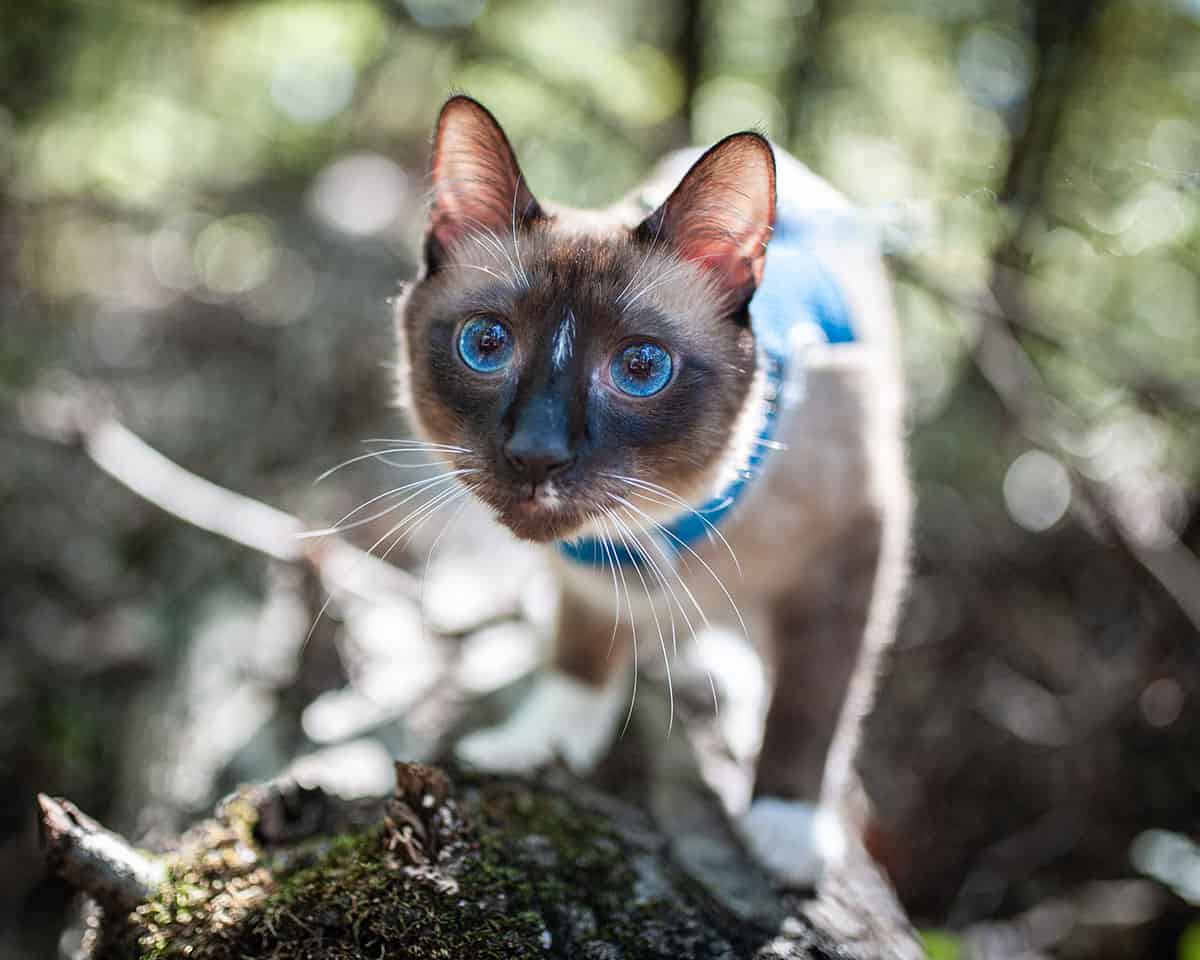 Are you a cat adventurer looking for motivation and inspiration?
Take your adventuring to the next level with our monthly challenges and activities, which provide that extra push and sense of accountability. You'll find yourself right at home amongst your "tribe."
You will find support and encouragement, share in each other's victories and struggles, and be a part of the cat adventure revolution!
What you get…
Monthly Challenges + Titles
May Challenge Sneak Peek
We've had a lot going on in the Trailblazers Community this quarter, so we are going to spend the month reviewing the activities and challenges from January-April. There will also be a few cat-friendly gardening activities for those looking for something new to try with their cat.
Click here to read more!
Year at a Glance
January – Hunting & Foraging
February – Visiting Cat-Friendly Locations
March – Clicker Training
April – Big Adventure Challenge
May – Review + Cat-Friendly Gardening
June – Water
July – Mini Adventure Challenge
August – Grooming/Husbandry
September – Agility
October – Big Adventure Challenge
November – Members' Choice
December – Mini Holiday Adventure Challenge + Review
What others are saying:
I like the diversity of topics and challenges Trailblazers offers. The monthly Zoom builds such a supportive community. It all keeps me inspired to continue to enrich my cat's life, even after a full day of work.
Jim & Adami
Being fairly new to cat adventuring, Emily and the KittyCatGO Trailblazers community have been an invaluable resource and so very supportive! The community and the challenges give me incentive to get out with my cats, which I always enjoy but would more than likely procrastinate on accomplishing if it wasn't for the challenges! I'm never made to feel like I'm not doing enough or that my cats aren't talented or adventurous enough, and I love cheering on others in the community and the sharing of photos, experiences, suggestions, accessories etc is also a valuable part of this community.
The creative monthly activities keep things fresh and focused on our cats. The whole Trailblazers community is so supportive of each other, no matter how little/much experience we have.
Terri & Adami
Friday and I didn't quite know what to expect when we joined. We were a little bit nervous because we didn't know terribly much about adventuring yet. What we found was an amazing, supportive community where we've learned so much and expanded Friday's horizons into a bigger outside world than ever before. Encouraging, educational, and exciting!
Friday & Kit
Joining this community has been great for both Kiki and me! Kiki has gained so many new forms of enrichment, and she seems happier for it. And as a busy graduate student who didn't often feel motivation to do things outside of school work, this has really gotten me to do more things as well. Being a part of this community has improved both of our mental health!
Lauren & Kiki
This community has enriched the relationship between me and my cat. The monthly challenges help motivate me to interact in a meaningful way with my cat everyday.
Lex & Lisa
We love the KittyCatGO Trailblazers community. It is a wonderful resource of training tips and ideas that help deepen the relationship to our cats and make outdoor adventures safer. If it wasn't for the adventure challenges, we might be more hesitant to try different walks or change our routines. Really, it challenges both Sylvia and me to try new things and get out of our comfort zone while also reminding us to go at our own pace. We are grateful for all the support of our friends here and love cheering on their adventures, seeing their photos, learning from their experiences, and listening to their advice. It's an amazing community that supports the well-being of our little kitchen tigers and encourages them to have the most fun possible.
Nina & Sylvia
Joining this community was definitely a win for Jonathan, Fuchur and me. They are therapy cats, which is also a quite new field and so we are very happy to have found other people who believe in cats. Who believe cats can do more than stay at home. It is great to have someone to ask questions to, or to share experiences and achievements! And the challenges bring in the fun and motivation. Thank you for making us grow beyond us!
Renate, Jonathan, & Fuchur
DEAL ALERT: Get 1 month of KittyCatGO Trailbazers membership for FREE with the purchase of a Kylo Leash!
(for new members only)
Membership is Open!
Join now with a 7-day FREE trial! Membership is $5 USD/month* after the trial period ends.
*There is no long-term commitment required. You can cancel your membership subscription at any time.