Showing cats is a unique adventure for purebred and house cats alike that involves a lot of training, traveling, and handling. In this episode, I chat with Emilia Evans as she shares her knowledge, expertise, and personal experiences on the cat show floor.
Overview of the Episode
How Emilia got started showing cats
The differences between the different organizations and types of cat shows
Showing house cats
Preparation needed for showing cats
Grooming for a cat show
The types of handling a cat needs to be comfortable with
Showing special-needs and disabled cats
The point system and different ranks and titles for cat shows
What goes into traveling with cats for cat shows
Vaccination requirements
Show etiquette
How to get started with showing cats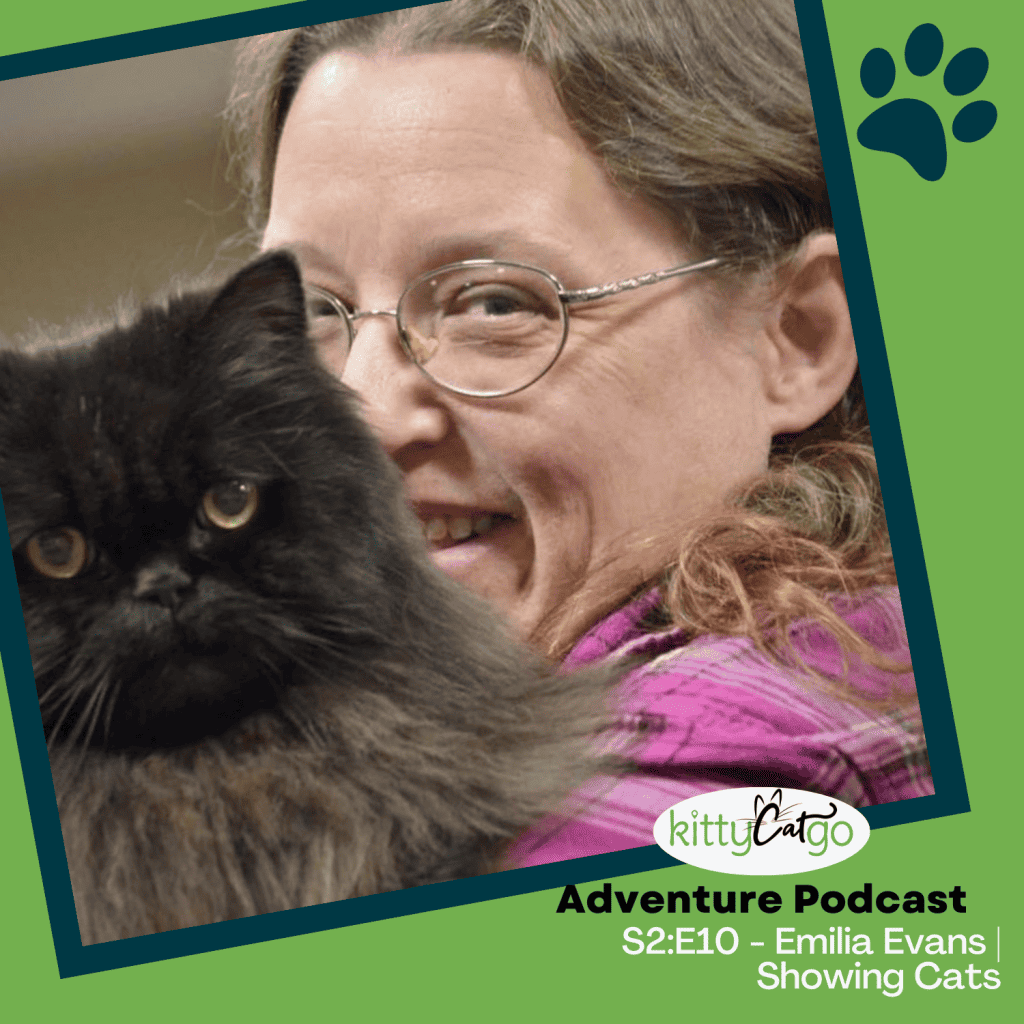 Resources & Recommended Gear
Live Video Episode Replay
Where to Find Emilia
Did you enjoy this episode? SUBSCRIBE and LEAVE A REVIEW!
You can subscribe and listen to the KittyCatGO Adventure Podcast through Apple Podcasts, Spotify, Google Play, Stitcher, and anywhere else you might listen to podcasts.
To share the love and support what I do, I'd appreciate if you left a review for my show! This will help more people find it and learn more about traveling and adventuring with their cats.