Have you ever considered getting your cat certified to be a therapy cat? Many cat adventurers would make make natural therapy cats since many of the required personality traits and training skills overlap. Becoming a therapy cat team is a great way to give back as well!
In this episode, I chat with cat behavior consultant Allison Hunter-Frederick all about therapy cats, including what they are, how to become one, the training and skills required, the types of places therapy cat teams visit, and more.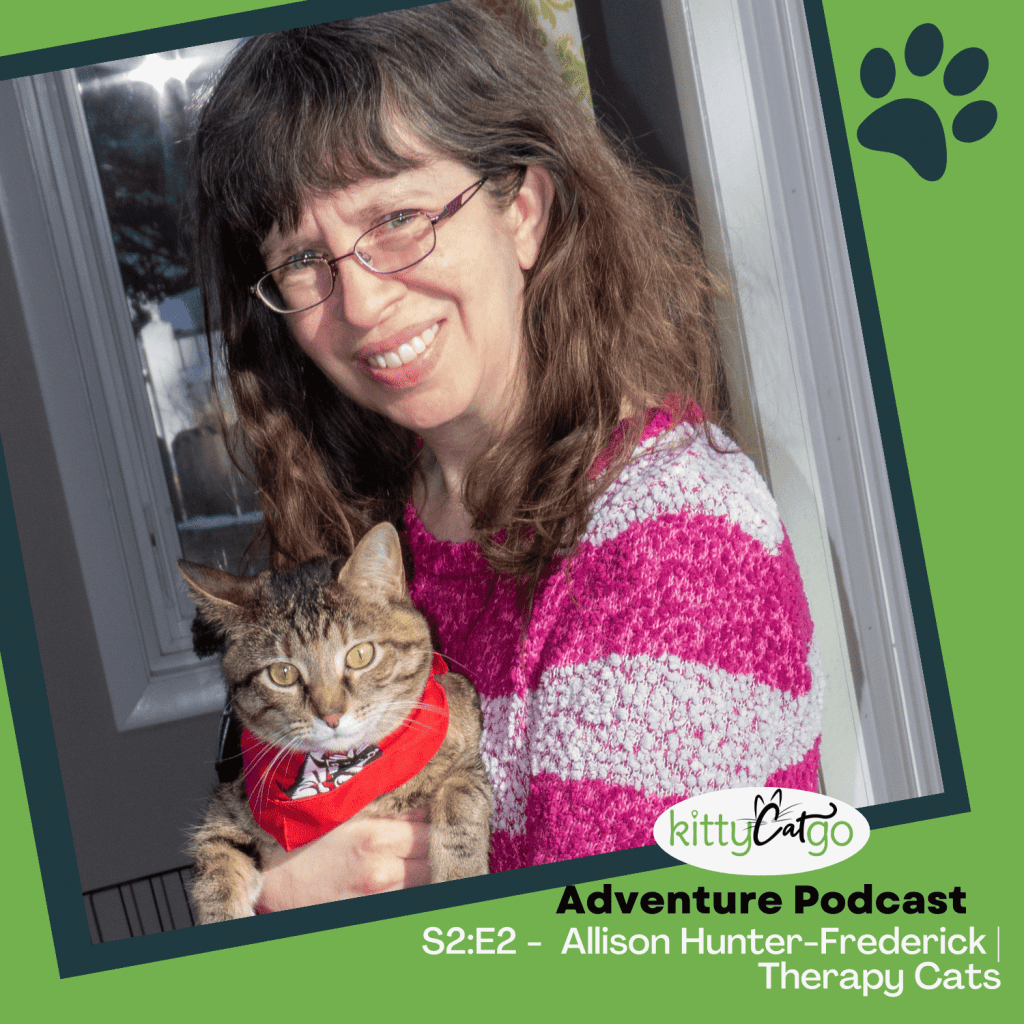 Overview of the Episode:
Who are Allison and her therapy cat Rainy?
What qualities make a good therapy cat
Training and skills necessary to be a therapy cat
The importance of recognizing your cat's body language
Tips for getting your cat more comfortable being around and handled by other people
How to get your cat comfortable with loud noises and unfamiliar sounds
The process of being certified as a therapy cat team
The organizations and resources for becoming a certified therapy cat
The types of places a therapy cat team can visit and help
How the pandemic has affected therapy cat work
A bit about cat agility
The differences between emotional support animals, service animals, and therapy animals
Regulations from therapy cat certification programs
Resources & Recommended Gear:
Live Video Episode Replay
Where to Find Allison:
Website: https://allisonhelpscats.com/
Facebook: https://www.facebook.com/AllisonHelpsCats
YouTube: https://www.youtube.com/@AllisonHelpsCatsLLC
Did you enjoy this episode? SUBSCRIBE and LEAVE A REVIEW!
You can subscribe and listen to the KittyCatGO Adventure Podcast through Apple Podcasts, Spotify, Google Play, Stitcher, and anywhere else you might listen to podcasts.
To share the love and support what I do, I'd appreciate if you left a review for my show! This will help more people find it and learn more about traveling and adventuring with their cats.
---
About the Author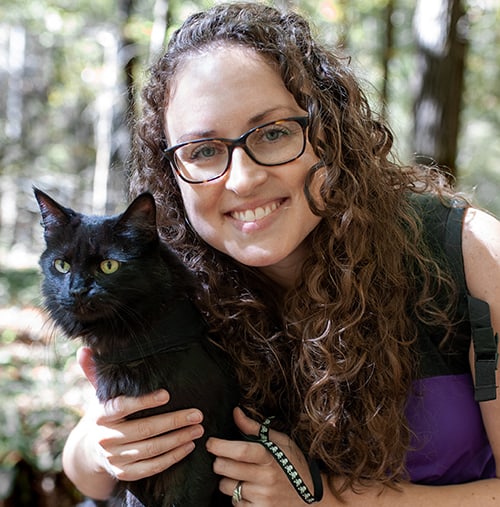 Emily Hall, ABCCT is a certified cat trainer and cat adventure enthusiast. As a "mom" to seven cats, one dog, and two sugar gliders, she has been writing in the pet industry for 10 years, with a focus on traveling and adventuring with cats. Emily and her husband enjoy hiking, road-tripping, camping, and canoeing with their three cat adventurers. Read more about her here.