Cats with disabilities and special-needs deserve to live amazing, adventure-filled lives too! There is no reason their handicaps should get in the way of them getting to explore and enjoy outdoor time, though their adventures might look a bit different.
In this episode, I chat with a panel of guests about our motivations, struggles, and lessons we've learned along the way as we adventure with our disabled and special-needs cats.
Overview of the Episode
Introduction of Maze (incontinent)
Introduction of Squid (no eyes)
Introduction of Aquaman (spina bifida, paralyzed, incontinent)
Special considerations and precautions for adventuring with special-needs cats
Dealing with negative comments from others
How our disabled cats get along with our other cats
Our disabled cats' favorite types of adventures
How adventuring has helped our cats' abilities
Flying with disabled cats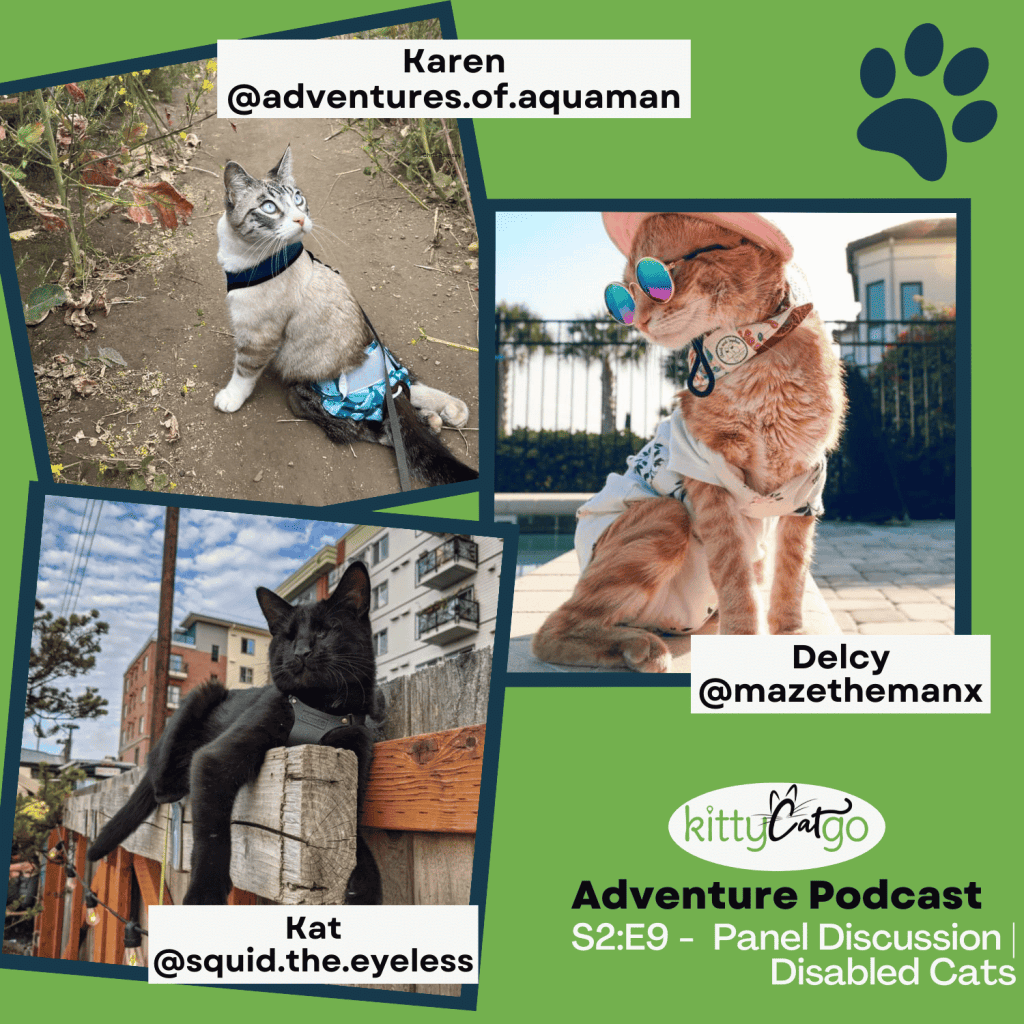 Live Video Episode Replay
Where to Find Karen, Kat, and Delcy
Did you enjoy this episode? SUBSCRIBE and LEAVE A REVIEW!
You can subscribe and listen to the KittyCatGO Adventure Podcast through Apple Podcasts, Spotify, Google Play, Stitcher, and anywhere else you might listen to podcasts.
To share the love and support what I do, I'd appreciate if you left a review for my show! This will help more people find it and learn more about traveling and adventuring with their cats.