State and national parks can be amazing places to visit with your cat! Some are more cat-friendly than others though, while some don't allow pets at all. For these reasons, it's important to look into the pet policies and rules of each individual park before visiting.
Did you know that some National Parks have a BARK Ranger Program, through which your pet can earn a pin or badge? More and more national parks are beginning to recognize cats as well, so hopefully it won't be too long before we see the MEOW Ranger Program!
In this episode of the KittyCatGO Adventure Podcast, I chat with Terri Lukens-Gable about visiting state and national parks, the development of the MEOW Ranger Program, and geocaching with your cat. Take a listen to learn more about the amazing places you can visit with your cat around the United States.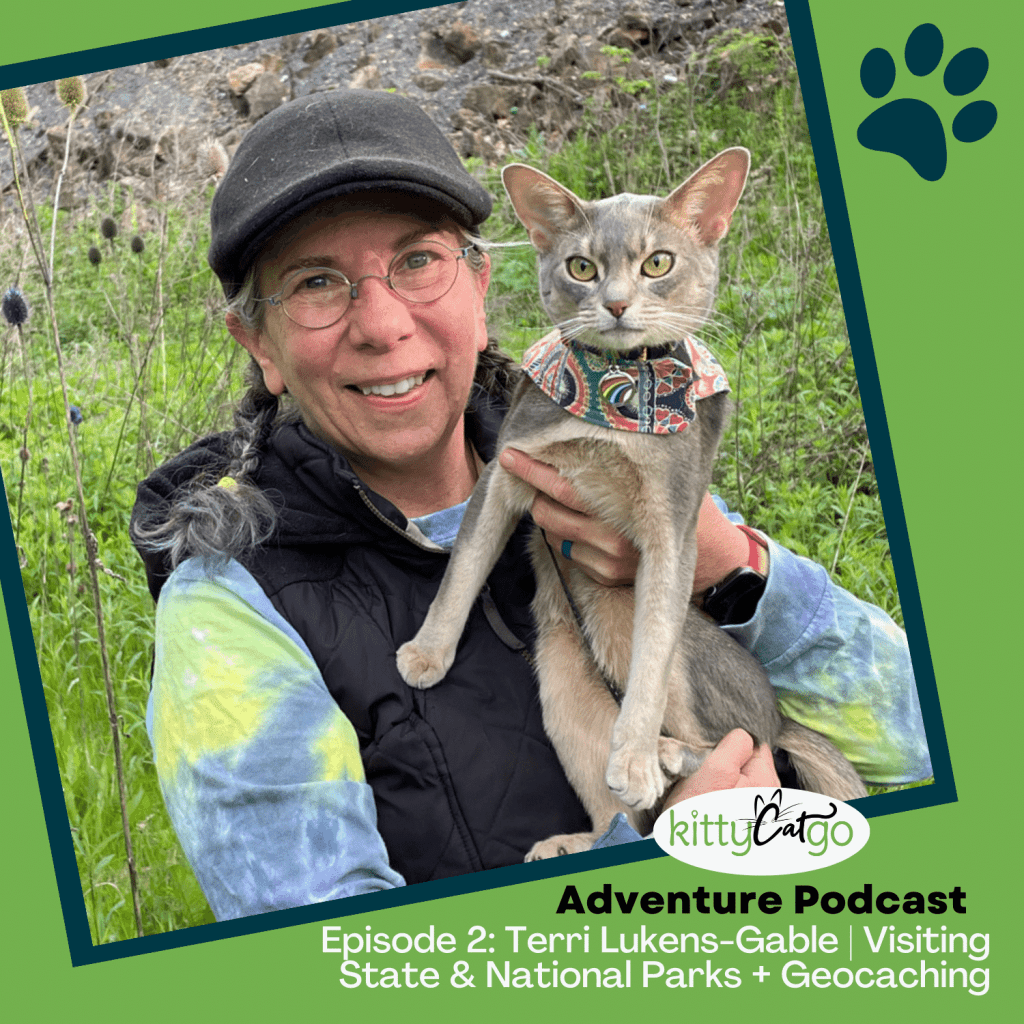 Overview of the Episode:
Pet policies and rules for visiting state and national parks
What characteristic make a park cat-friendly
Assessing what kind of places your cat will be comfortable with
The most cat-friendly national parks
Terri & Adami's favorite state and national parks
Things to do in state and national parks
My favorite state parks
The BARK Ranger Program + creating the MEOW Ranger Program
Geocaching – what it is and how to do it
Letterboxing – what it is and how to do it
Resources & Gear:
Instagram Account Shoutouts:
Atlas Quest Letterboxing Website
Blog Post: Geocaching with Your Cat
Where to Find Terri & Adami:
Instagram: @adami_the_aby
Facebook: Adami the Aby
Did you enjoy this episode? SUBSCRIBE and LEAVE A REVIEW!
You can subscribe and listen to the KittyCatGO Adventure Podcast through Apple Podcasts, Spotify, Google Play, Stitcher, and anywhere else you might listen to podcasts.
To share the love and support what I do, I'd appreciate if you left a review for my show! This will help more people find it and learn more about traveling and adventuring with their cats.
---
About the Author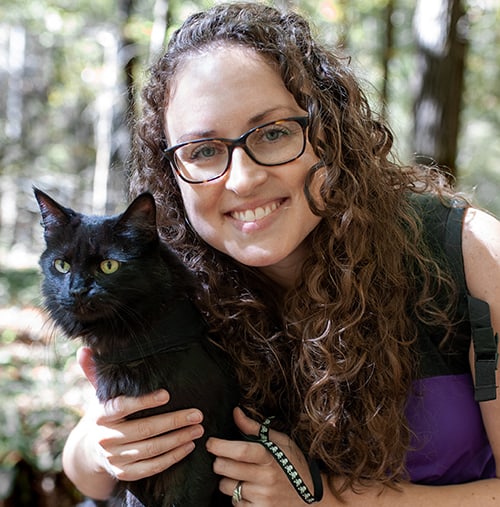 Emily Hall is a cat trainer and cat adventure enthusiast. As "mom" to seven cats, one dog, and two sugar gliders, she has been writing in the pet industry for 10 years, with a focus on traveling and adventuring with cats. Emily and her husband enjoy hiking, road-tripping, camping, and canoeing with their three cat adventurers. Read more about her here.