This Season 2 finale episode is a bit different than usual! Rather than chatting with a guest expert, my husband Bobby joined me on the show. We share about the results of the recent KittyCatGO Community survey, give a behind-the-scenes look at KittyCatGO, and answer questions submitted by email subscribers.
Overview of the Episode
Sharing of the results from the KittyCatGO Community survey that I put out a couple months ago
Takeaways from the survey, as well as some tidbits about our own cats and experiences
Answered questions submitted by email subscribers
What's to come for KittyCatGO in the back half of the year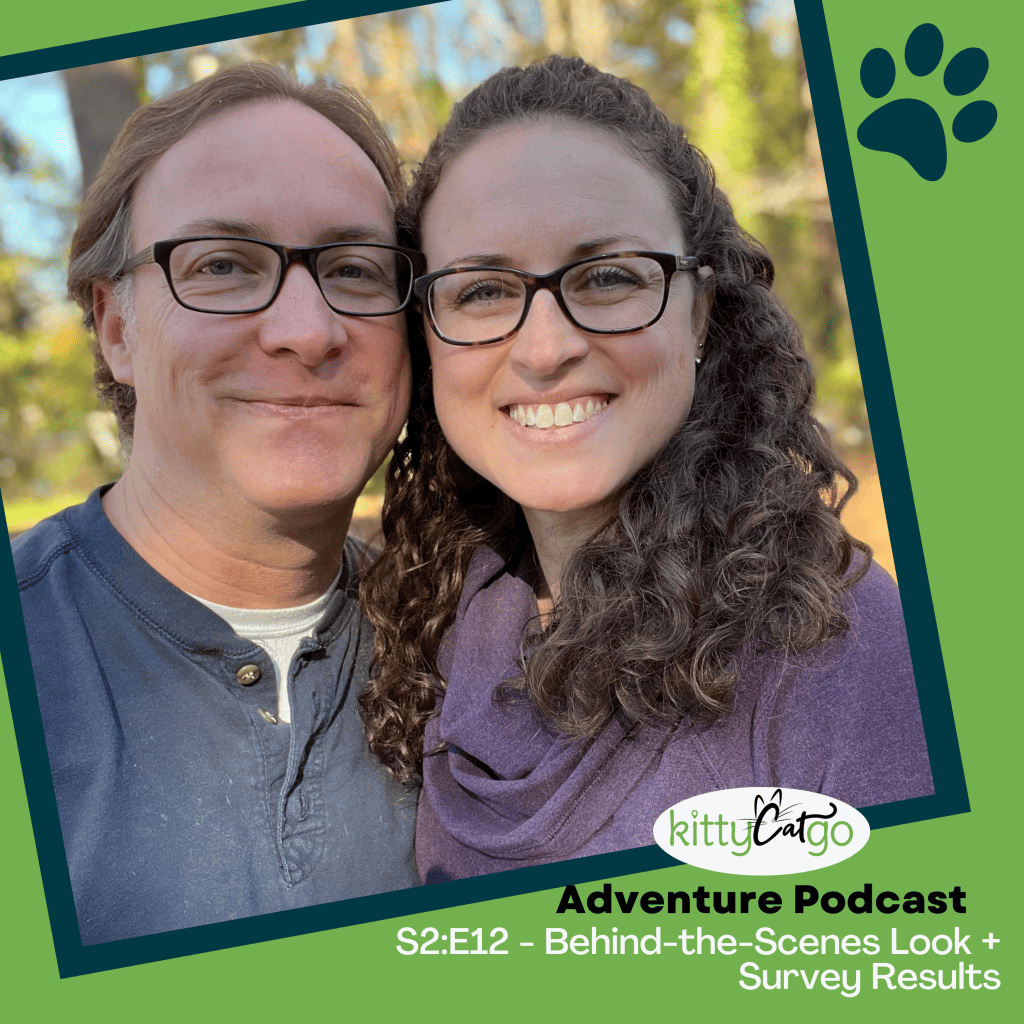 Resources and Recommended Gear
Did you enjoy this episode? SUBSCRIBE and LEAVE A REVIEW!
You can subscribe and listen to the KittyCatGO Adventure Podcast through Apple Podcasts, Spotify, Google Play, Stitcher, and anywhere else you might listen to podcasts.
To share the love and support what I do, I'd appreciate if you left a review for my show! This will help more people find it and learn more about traveling and adventuring with their cats.