If you've been adventuring with your cat for any time at all, chances are you've encountered an off-leash dog, and it's not usually pleasant. In this episode, I chat with a panel of dog and cat trainers about this issue – strategies for dealing with off-leash dog encounters, what to say to the humans, and how we can make the trails and parks a friendlier and safer place for cats, dogs, and humans alike.
*Disclosure: This post contains affiliate links. If you make a purchase using one of these links, we will receive a small commission at no extra cost to you. This helps us to continue creating helpful content. Don't worry – we would never recommend something we don't like or use ourselves!
Overview of the Episode:
The importance of leash laws
Dealing with the "My dog's friendly!" excuse
The importance of consent when it comes to pets and people meeting
Strategies for dealing with off-leash dog encounters
Opinions on flexi/retractable leashes
What to say to people with off-leash dogs
Making cat adventuring more mainstream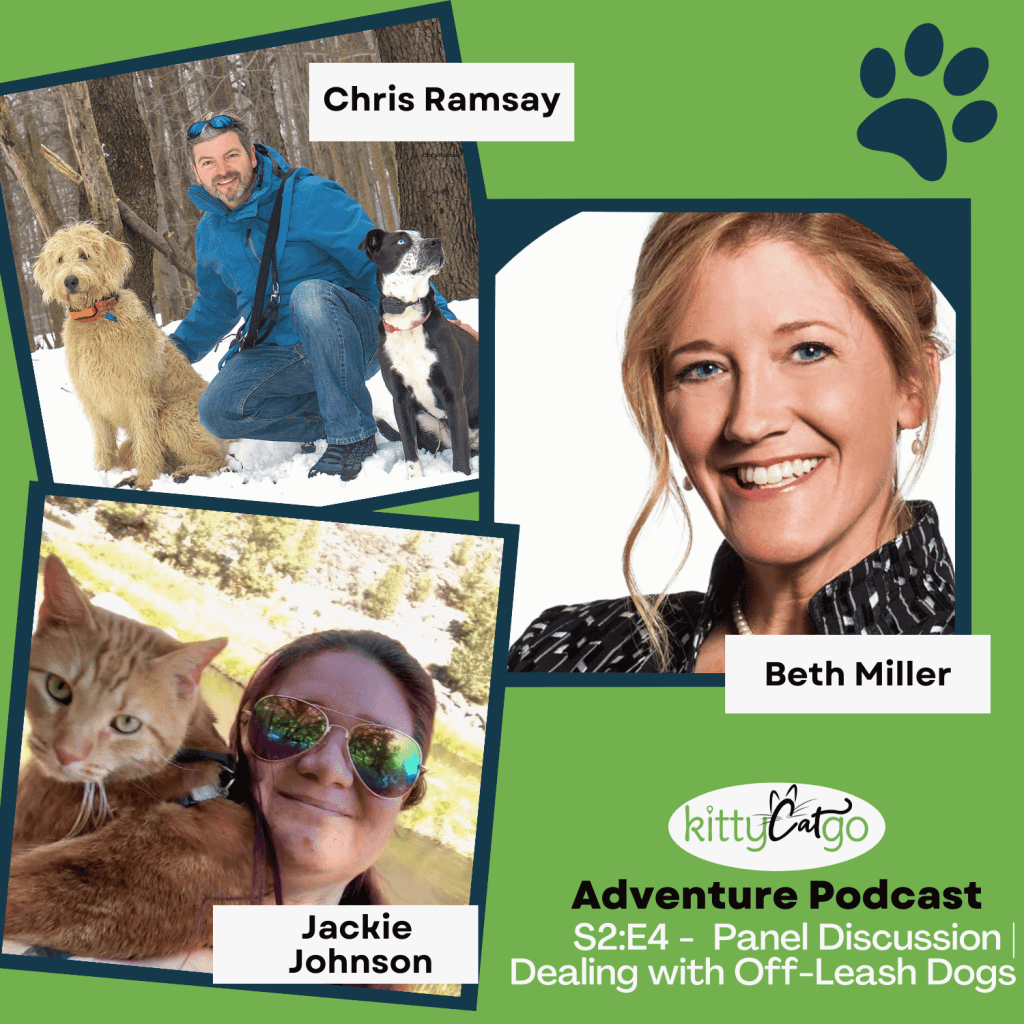 Resources & Recommended Gear:
Dealing with Off-Leash Dogs Blog Post
Live Video Episode Replay
Where to Find Chris, Jackie, & Beth
Chris Ramsay on Facebook: @ShakerHoundAcademy
Chris Ramsay on Instagram: @ShakerHoundAcademy
Jackie Johnson Website: ITrainCats.com
Jackie Johnson on Instagram: @ClaudeCrossCountry
Beth Miller Website: WagTown.org
Beth Miller on Instagram: @WagTown
Did you enjoy this episode? SUBSCRIBE and LEAVE A REVIEW!
You can subscribe and listen to the KittyCatGO Adventure Podcast through Apple Podcasts, Spotify, Google Play, Stitcher, and anywhere else you might listen to podcasts.
To share the love and support what I do, I'd appreciate if you left a review for my show! This will help more people find it and learn more about traveling and adventuring with their cats.
---
About the Author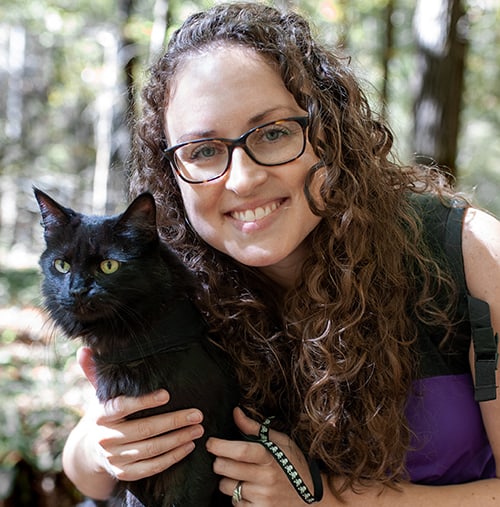 Emily Hall is a cat trainer and cat adventure enthusiast. As "mom" to seven cats, one dog, and two sugar gliders, she has been writing in the pet industry for 10 years, with a focus on traveling and adventuring with cats. Emily and her husband enjoy hiking, road-tripping, camping, and canoeing with their three cat adventurers. Read more about her here.