There's nothing quite like being out on the water with your cat! It can be relaxing and calming, and it gives you and your cat a whole new world to explore. It's not something you should rush into though! There is some training and special gear involved.
In this episode of the KittyCatGO Adventure Podcast, I chat with Gabrielle Vachon all about kayaking with cats. She shares valuable tips and advice for anyone wanting to try water sports with their cat, whether you're a beginner or seasoned pro.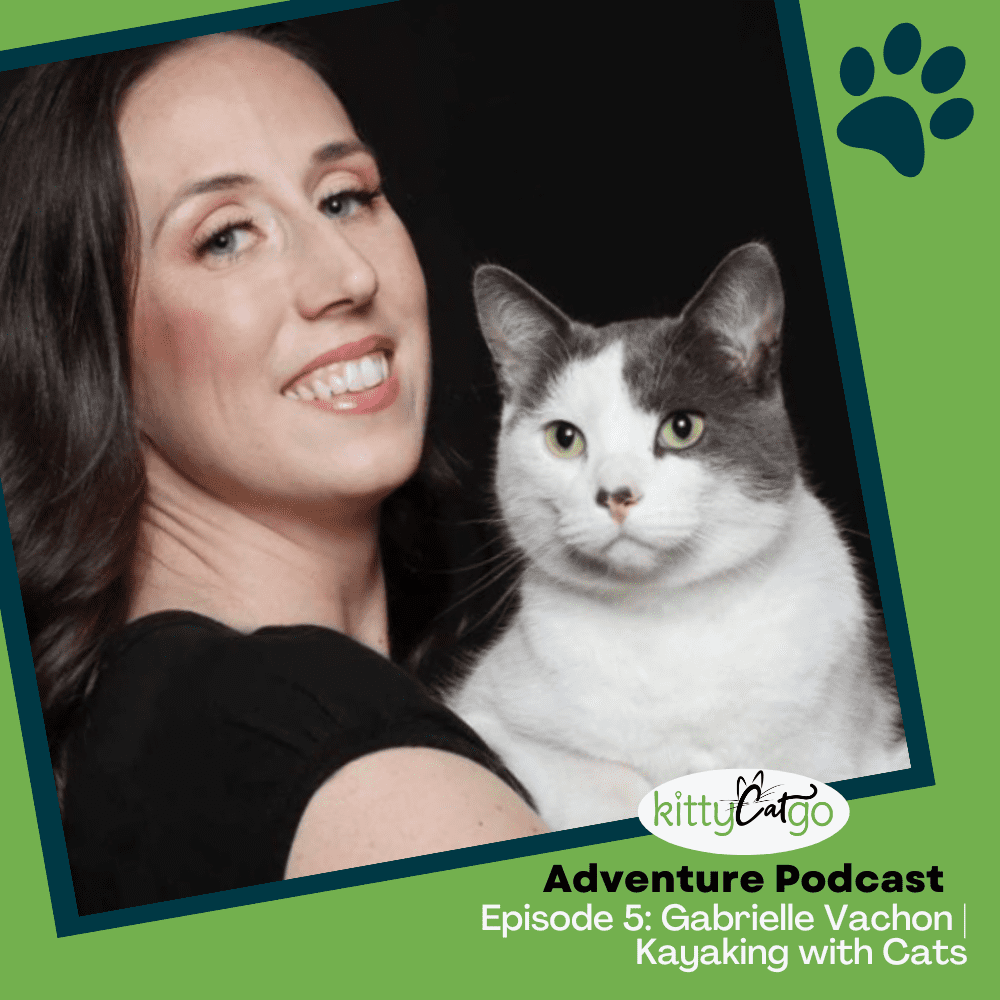 Overview of the Episode:
How Gabrielle and Munchkin got started kayaking
Training steps for kayaking with your cat
Using clicker training
Canoeing and SUPing
What to do for shade
Using sunscreen for cats
Desensitizing your cat to water
Keeping your cat cool
Finding a life jacket for cats
Other gear needed for kayaking with your cat
Treats used for training and adventures
Tips for someone wanting to try kayaking with their cat for the first time
Resources & Gear:
Blog Post: How to Go Kayaking with Your Cat
Dermoscent SunFREE cat-safe sunscreen
My favorite life jacket for cats: Kurgo Surf N Turf (XS size)
Blog Post: 21 Items to Include in a Cat First Aid Kit
Where to Find Gabrielle:
Instagram: @thefelineadventurer
YouTube: The Feline Adventurer
Facebook: @thefelineadventurer
Did you enjoy this episode? SUBSCRIBE and LEAVE A REVIEW!
You can subscribe and listen to the KittyCatGO Adventure Podcast through Apple Podcasts, Spotify, Google Play, Stitcher, and anywhere else you might listen to podcasts.
To share the love and support what I do, I'd appreciate if you left a review for my show! This will help more people find it and learn more about traveling and adventuring with their cats.
About the Author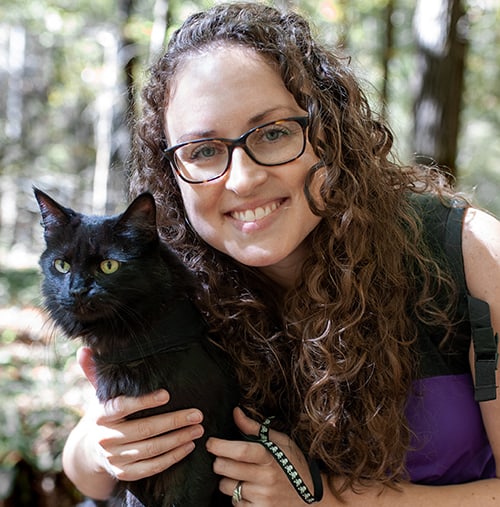 Emily Hall, ABCCT is a certified cat trainer and cat adventure enthusiast. As a "mom" to seven cats, one dog, and two sugar gliders, she has been writing in the pet industry for 10 years, with a focus on traveling and adventuring with cats. Emily and her husband enjoy hiking, road-tripping, camping, and canoeing with their three cat adventurers. Read more about her here.