In this episode, I chat with Finn and Lorraine of @fisherthemainecoon all about how to acclimate your cat to being on, around, and even IN the water! Whether you'd like to get your cat comfortable with a wet towel wipe down in the summer or you have water sport aspirations, this episode is for you!
*Disclosure: This post contains affiliate links. If you make a purchase using one of these links, I will receive a small commission at no extra cost to you. This helps me to continue creating helpful content. Don't worry – I would never recommend something I don't like or use myself!
Overview of the Episode
How Finn and Lorraine helped get Fisher comfortable around water
Fisher's water experiences
Sailor's water training experience
Cats' reactions to rain and sea spray
Water safety recommendations
Harness training process
The first steps to acclimating your cat to water
Must-have gear for boat rides and water adventures
Training cats to go to the bathroom outside
Acclimating to loud sounds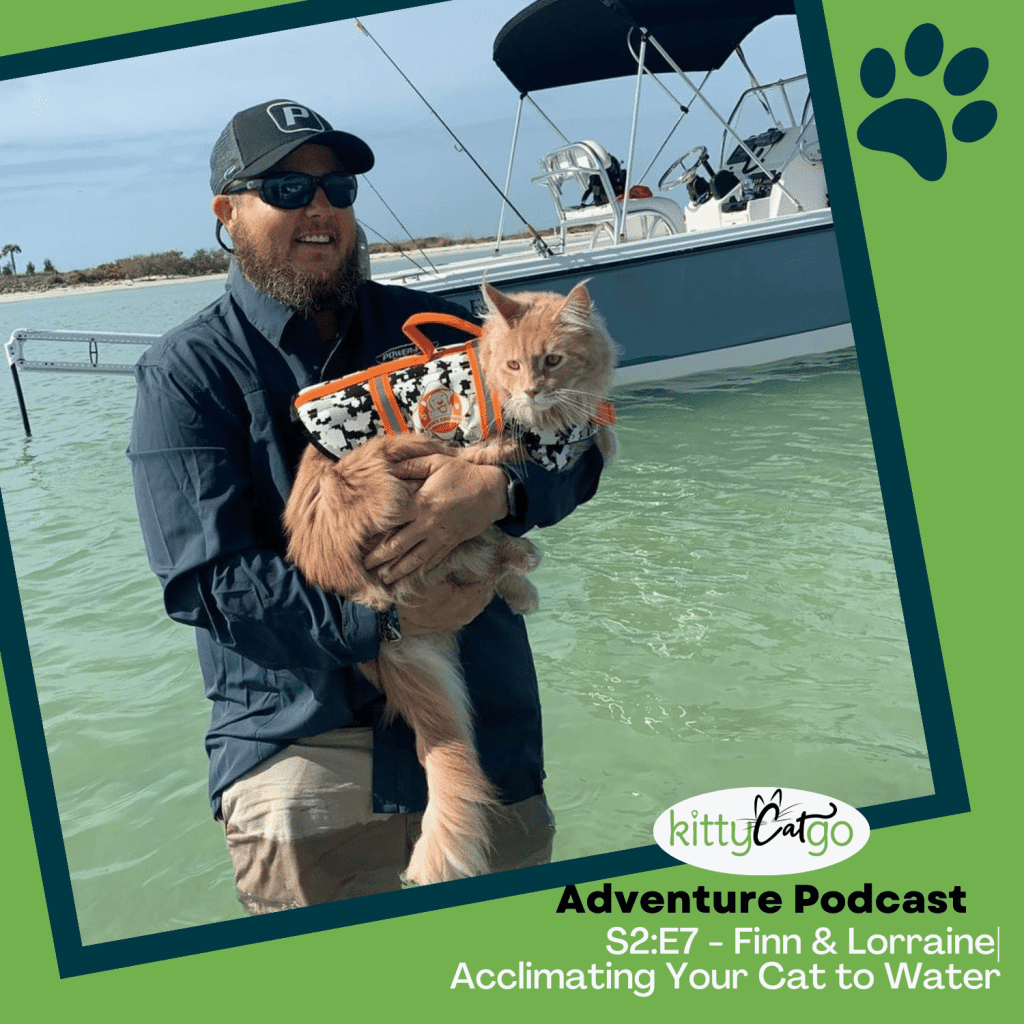 Resources & Recommended Gear
Live Video Episode Replay
Where to Find Fisher & Sailor
Did you enjoy this episode? SUBSCRIBE and LEAVE A REVIEW!
You can subscribe and listen to the KittyCatGO Adventure Podcast through Apple Podcasts, Spotify, Google Play, Stitcher, and anywhere else you might listen to podcasts.
To share the love and support what I do, I'd appreciate if you left a review for my show! This will help more people find it and learn more about traveling and adventuring with their cats.