Food puzzles for cats have so many uses. They are an excellent form of enrichment as well as mental exercise and stimulation. You can even feed your cat exclusively through puzzle toys and feeders.
In this episode, I chat with cat behaviorist Ingrid Johnson about cat food puzzles – what they are, and how and why to use them. Food puzzles are a great form of enrichment and mental exercise for cats, so you won't want to miss this info from Ingrid!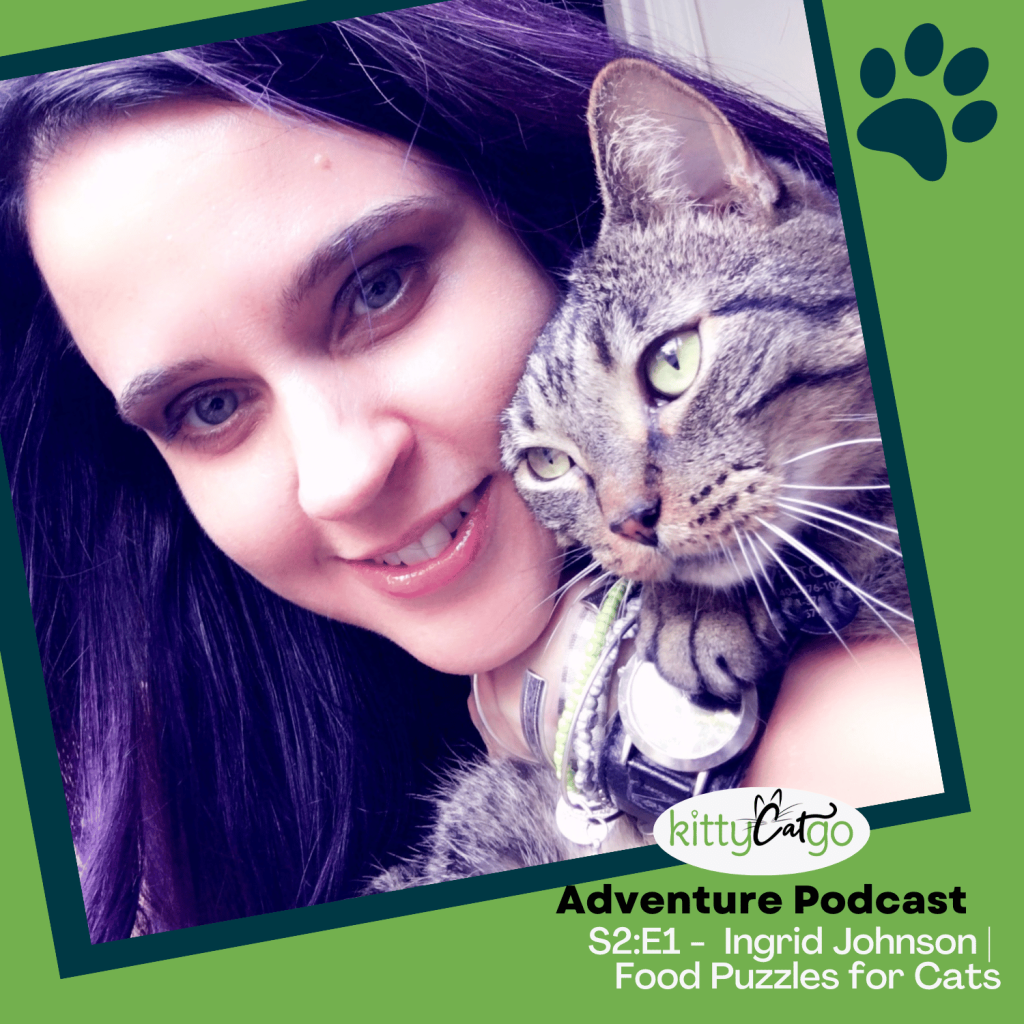 *Disclosure: This post contains affiliate links. If you make a purchase using one of these links, we will receive a small commission at no extra cost to you. This helps us to continue creating helpful content. Don't worry – we would never recommend something we don't like or use ourselves!
Overview of the Episode:
How and why Ingrid began feeding all her cats from cat food puzzles
The cats' need for "positive frustration"
The process of transitioning your cat from free-feeding to eating from food puzzles
How to use food puzzles if your cat only eats wet food
Starting with easier food puzzles
Stationary vs rolling food puzzles
Moving on to more difficult food puzzles
Puzzle toy recommendations
How to feed from food puzzles with multiple cats
What to do if your cat isn't food motivated
Foraging games and activities
Foraging activities that don't involve food
Resources & Recommended Gear:
PetSafe Egg-Cersizer Interactive Toy and Meal Dispenser
Foraging Cup, made by Ingrid Johnson
All food puzzles made by Ingrid, including the "gears"
Maximizing Use of Your Food Puzzles Tutorial Video
Live Video Episode Replay
This podcast episode originally aired as a livestream episode. You can watch the episode on YouTube below:
Where to Find Ingrid:
Website: www.fundamentallyfeline.com
Instagram: @fundamentallyfeline
Facebook: Fundamentally Feline
YouTube: Fundamentally Feline
Did you enjoy this episode? SUBSCRIBE and LEAVE A REVIEW!
You can subscribe and listen to the KittyCatGO Adventure Podcast through Apple Podcasts, Spotify, Google Play, Stitcher, and anywhere else you might listen to podcasts.
To share the love and support what I do, I'd appreciate if you left a review for my show! This will help more people find it and learn more about traveling and adventuring with their cats.
---
About the Author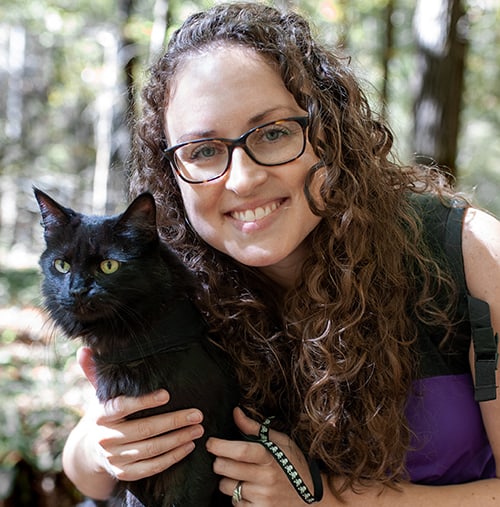 Emily Hall is a cat trainer and cat adventure enthusiast. As "mom" to seven cats, one dog, and two sugar gliders, she has been writing in the pet industry for 10 years, with a focus on traveling and adventuring with cats. Emily and her husband enjoy hiking, road-tripping, camping, and canoeing with their three cat adventurers. Read more about her here.