If you have plans to travel and adventure with your cat, it is important to take the time to properly introduce them to new situations and environments. Many people want to give it a try, but they end up going about it in the wrong way. Patience is key, and the training process varies in length depending on your cat.
In this episode of the KittyCatGO Adventure Podcast, I speak with cat behaviorist Ingrid Johnson about how to introduce your cat to new situations. It's important to respect your cat's limitations and comfort zone so you set them up for success.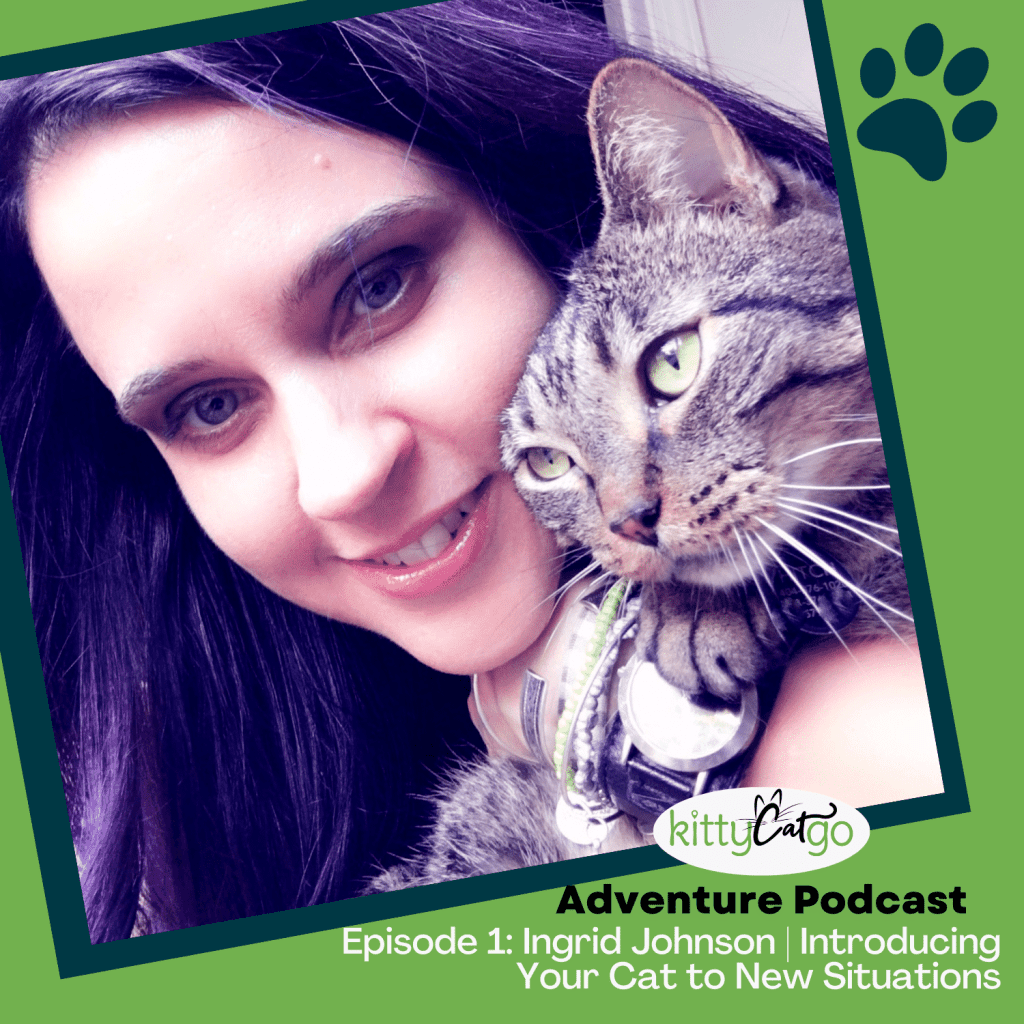 Overview of the Episode:
Tips for properly introducing your cat to new situations and environments
How even just exploring in the backyard or on a back porch is a great way to enrich your cat's life
How to tell when your cat is nervous
The importance of having a safe space when exploring, like a backpack carrier or stroller
How to overcome negative exploring experiences
The importance of respecting your cat's limitations and comfort zone
Finding the kind of adventure your cat enjoys and is comfortable with
Tips for introducing your cat to new people and how to handle environments when there are other people around
Meeting up with fellow cat adventurers
Keeping your adventures positive and safe
Clicker training outdoors
Places to go with your cat
Figuring out why your cat might run when you pull the harness out and how to fix that
Our Star Wars kitties
How to become a cat behaviorist
How to handle door dashing kitties
How to handle dog-aggressive cats
Ways to bring the outside in to your cat
Resources & Gear:
International Association of Animal Behavior Consultants
Where to Find Ingrid:
Website: www.fundamentallyfeline.com
Instagram: @fundamentallyfeline
Facebook: Fundamentally Feline
Did you enjoy this episode? SUBSCRIBE and LEAVE A REVIEW!
You can subscribe and listen to the KittyCatGO Adventure Podcast through Apple Podcasts, Spotify, Google Play, Stitcher, and anywhere else you might listen to podcasts.
To share the love and support what I do, I'd appreciate if you left a review for my show! This will help more people find it and learn more about traveling and adventuring with their cats.
---
About the Author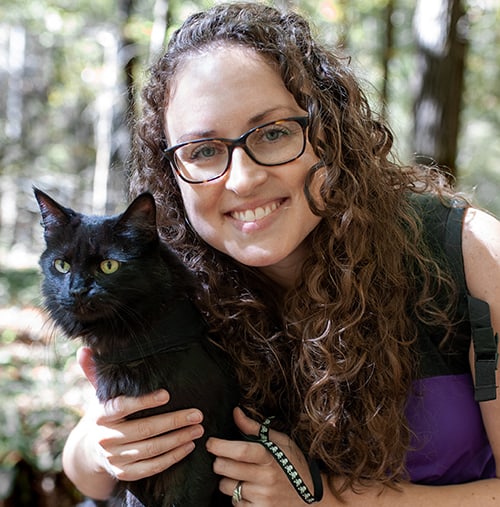 Emily Hall is a cat trainer and cat adventure enthusiast. As "mom" to seven cats, one dog, and two sugar gliders, she has been writing in the pet industry for 10 years, with a focus on traveling and adventuring with cats. Emily and her husband enjoy hiking, road-tripping, camping, and canoeing with their three cat adventurers. Read more about her here.