"There's an app for everything!" A common joke about today's smartphone technology that happens to be pretty accurate! Why not use it to our advantage when we're out adventuring with our cats? We all usually have our phones on us anyway so we can snap those cute photos and videos of our cats.
There are actually several apps that are super useful for when you're out with your cat. We've compiled a list of our favorites. Some are free, some have a small purchase fee, but they are all equally recommended!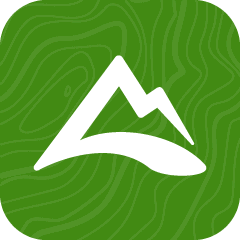 1. All Trails
I don't know about you, but hiking is my favorite outdoor activity to enjoy with my cats. I personally use the All Trails app all the time to find nearby hiking trails. It's especially handy for when you're in a new area and aren't familiar with the best hiking spots.
The app rates the trail's difficulty level, tells you how long the hike is, and also gives you a general idea of whether the trail is highly trafficked or not.
You can also record your hike within the app so you know how far you've gone and can see where you are on the trail map. Users often share photos and reviews of the trails too, so you can get a visual idea of what the trail is like.
App Cost: FREE
(There is a paid Pro version that costs $29.99/year or $59.99/3 years)
2. ResQwalk
ResQwalk is an app you can use to raise money for animal rescues and shelters in the United States and Canada every time they go for a walk/hike/bike ride/etc. Each week, ResQwalk announces a donation pool (e.g. $2,500). In order for a rescue to receive donations from the pool, its supporters simply need to check into the app when they go for a walk.
Each walker's distance is recorded and added to the rescue's weekly sum. At the end of the week donations are paid out to the rescues proportionally to the total distance walked. They also mix it up with weekly promotions that enable you to earn additional resources for animals in-need (e.g. food, toys, treats.)
So now you can take your cat on a hike while simultaneously helping animals in need! It works in the background with your favorite distance tracking app running simultaneously as well.
App Cost: FREE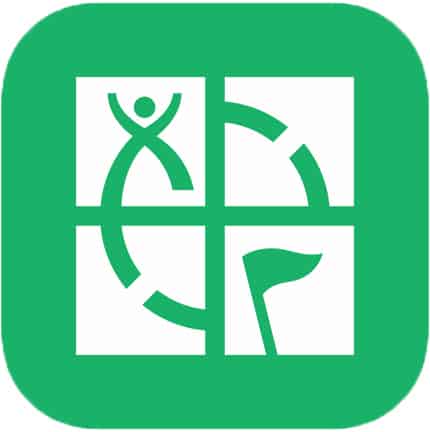 3. Geocaching
Never heard of geocaching? It's an outdoor activity growing in popularity, and it's definitely one you can enjoy with your cat!
It's basically a real-world treasure hunting game using GPS. You use a specific set of GPS coordinates to find the geocache (or "cache"), which is a container hiding at that location. Once you find it, you sign the logbook and return it to its original location for the next person to find.
The Geocaching app will help you find caches near you. It rates the difficulty level of finding the cache, and tells you how big or how small it is. If you're having a hard time finding it, you can read the "Hints" as well.
App Cost: FREE
(There is a Premium version for $5.99/month or $29.99 that has additional features.)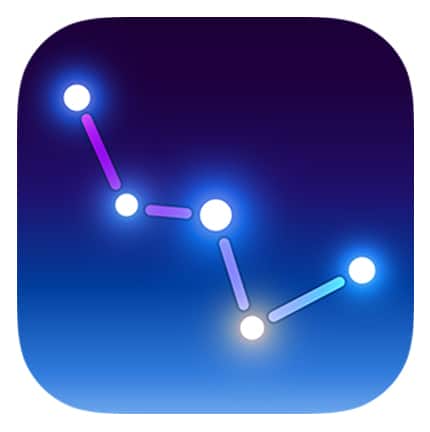 4. Sky Guide
If you enjoy camping with your cat or just going for a late-night stroll, it's always fun to check out the stars! The Sky Guide app uses augmented reality to enhance your star-gazing experience. Simply hold your phone overhead and the app automatically adjusts to your viewing direction so you can easily identify stars, planets, constellations and more. It's pretty darn cool!
App Cost: $2.99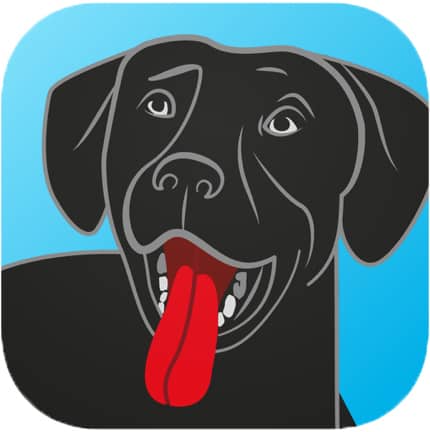 5. Bring Fido
Though it may seem weird to include an app for dogs on this list, Bring Fido is a good resource for traveling and adventuring pets of any kind. You can search in the app for pet-friendly hotels, restaurants, attractions, hiking trails, etc. I use it when we are traveling to a new city to find places to go and fun things to do with the cats.
App Cost: FREE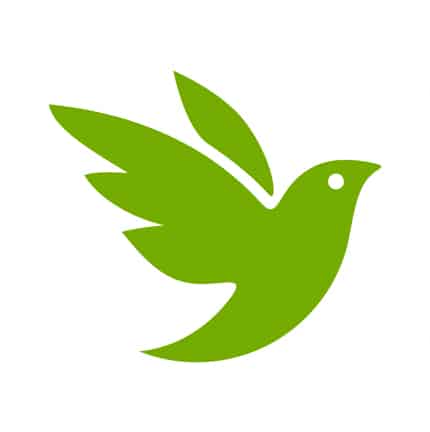 6. iNaturalist
Wondering what that plant or bug is? Just snap a full-frame photo of it, and the iNaturalist app will give you recommendations of what it might be based on the photo and your location. If you're concerned that what you've found might be poisonous or toxic to your cat, you can then Google it to find out.
You can also share your findings with the iNaturalist community and discuss with experts. It's a neat way to learn more about the plants in your area!
App Cost: FREE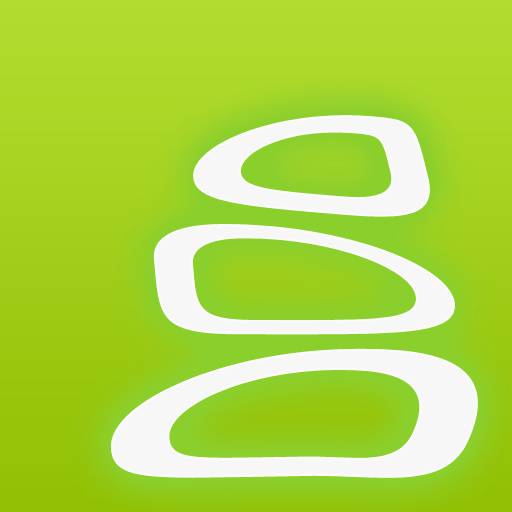 7. Cairn
If you're a solo hiker, or even if you aren't, it's always a good idea to make sure someone knows where you will be and when to expect you home. With Cairn, you can share your hiking plan with your designated "Safety Circle," and they'll be able to receive real-time updates on your progress and location.
The app will also show you where you can find cell coverage on the trail. We all know how spotty cell service can be when you're out in the woods!
You can also record and track your hikes, and even download trail maps and info for offline use.
App Cost: FREE, but to take advantage of all the safety features, it costs $4.99/month or $26.99/year. There is a 30-day free trial.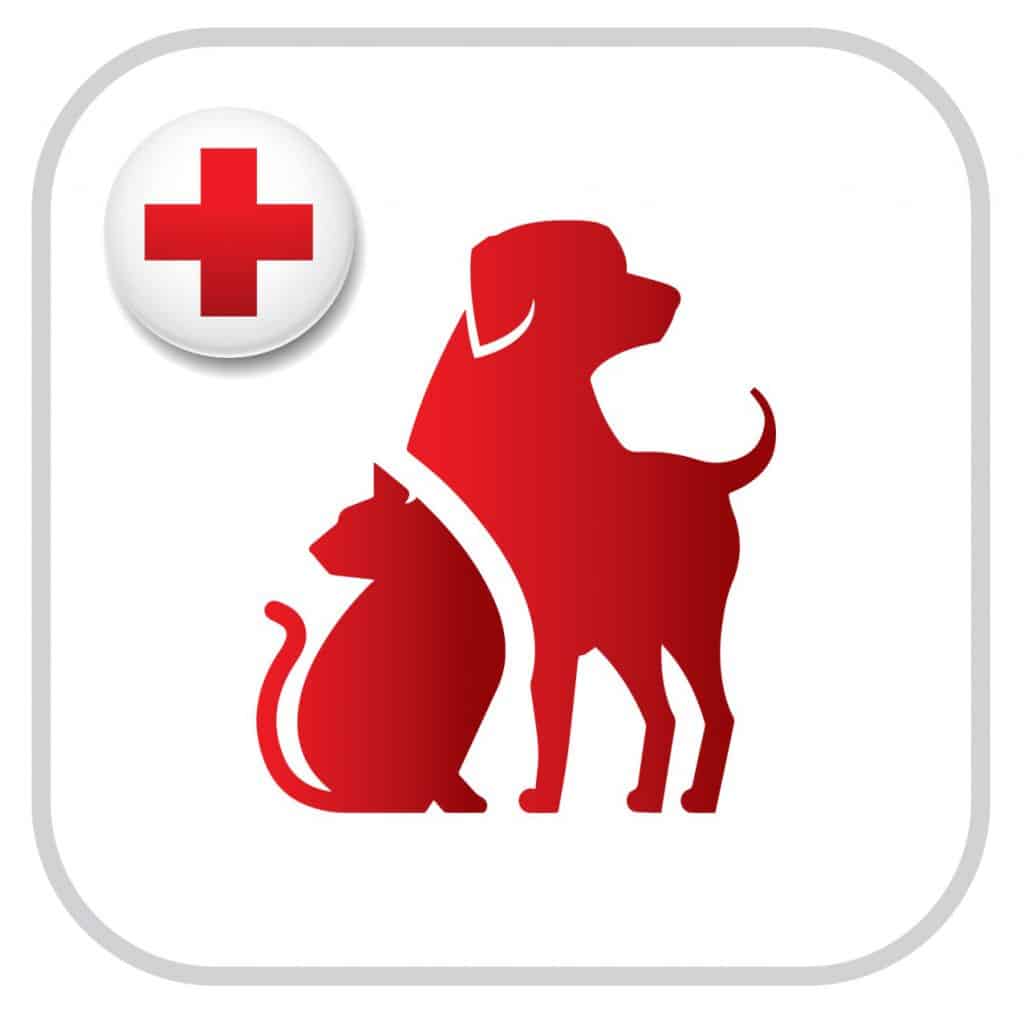 8. Red Cross Pet First Aid
Safety first! We've written before about the importance of having a cat first aid kit and being prepared in case of an emergency. Did you know your phone can be a resource for you as well?
Within the Red Cross Pet First Aid App, you can select "Dog" or "Cat," and then choose from a list of emergency situations you'd like help with – like allergic reactions, bite wounds, bleeding, burns, poisoning, electric shock, and many more. After you click on the option, it gives step by step directions on what you should do.
The app also has info on general safety and emergency prevention topics, along with interactive quizzes you can take to test your knowledge.
The app is in no way intended as an alternative to veterinary care. If you encounter an emergency situation with your cat, you should always see a veterinarian.
App Cost: FREE
9. PawBoost / Shadow
We never want to think about our cats slipping out of their harness and getting lost out on an adventure, but the truth is it can happen. PawBoost and Shadow are two lost pet apps. If your cat gets lost, you can quickly post a photo and relevant info on the app. If you find someone's pet, you can also search the app to try to reunite them with their owner.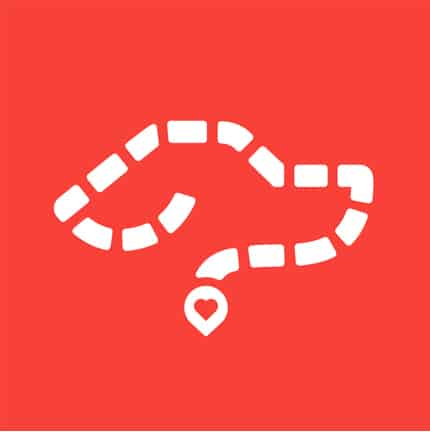 Though both apps essentially serve the same purpose, I included them both because there are likely different people on each one. Depending on where you are, there may be more users on one of the apps than the other. I know if my cat were to get lost, I'd want to reach as many people as possible, so I'd post about it everywhere I could.
App Cost: FREE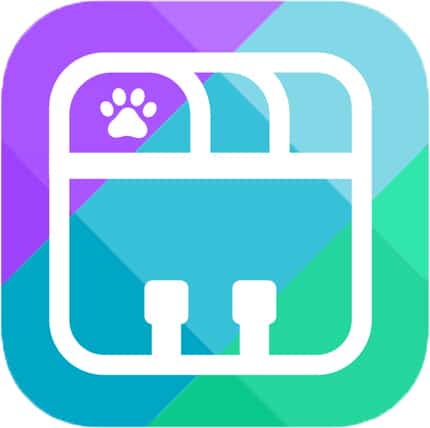 10. Pet Desk
Pet Desk is a pet organizer app. You can sync the app with your veterinarian and schedule appointments, order medication, and more. You can also keep a to-do list in the app and set it to remind you about upcoming vet appointments.
The reasons I included this app for adventuring cats specifically is because you can also create a profile for your cat that includes a photo, microchip number, and other important information. Having all that on hand and easily accessible is extremely helpful in the event of an emergency or if your cat gets lost.
App Cost: FREE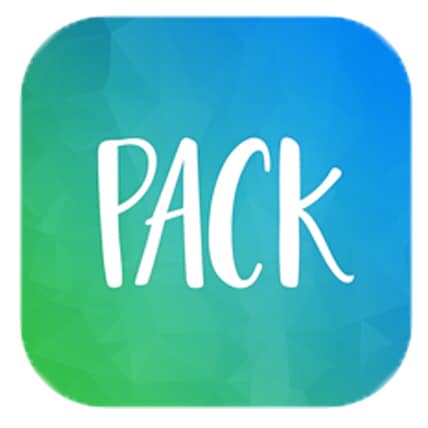 11. Packing List
Whenever my husband and I take the cats along for a road trip (or even just for a hike), we always joke about how they need more stuff than we do! I always have to make a packing checklist to make sure I don't forget anything.
With the Packing List app, you can create and save packing lists for different occasions. I've created one for hikes, camping trips, and road trips. It even organizes the items on the list into categories.
App Cost: FREE
(There is a Premium version available for $2.99)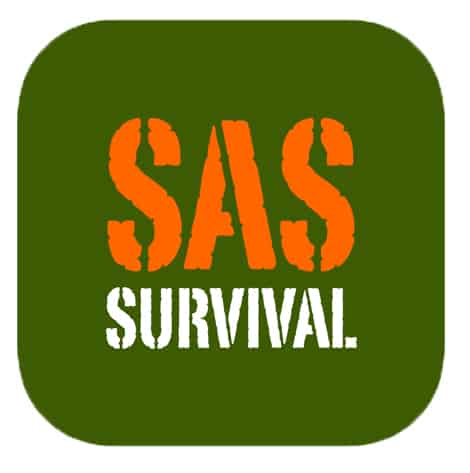 12. SAS Survival
Though we hope you never have to survive on your own out in the wild, it's best to be prepared! The SAS Survival app has all kinds of information and tips on survival techniques for if you ever unexpectedly find yourself stuck out in the woods overnight. Everything from weather signs, to lighting fires, to emergency signaling, to finding water, and more… this app has you covered.
App Cost: FREE
(There is also a full paid version that is $5.99)
Our list of favorite apps obviously covers a range of purposes, from safety and preparedness to recreational activities. These are all apps we use and enjoy because they either make me feel prepared and organized or they enhance our adventures in some way. I hope you may have found a new app to try out that you find useful.
What are you favorite apps?
---
About the Author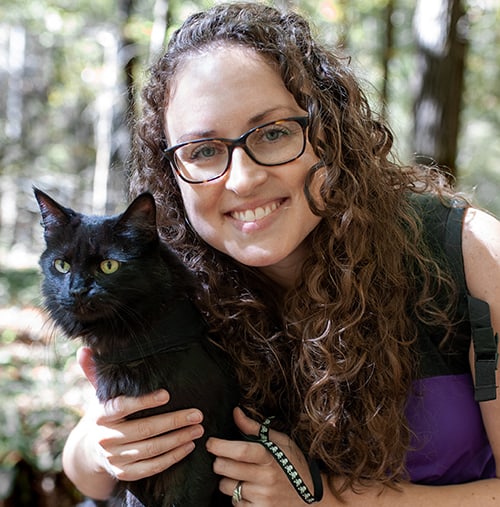 Emily Hall is a cat trainer and cat adventure enthusiast. As "mom" to seven cats, one dog, and two sugar gliders, she has been writing in the pet industry for 10 years, with a focus on traveling and adventuring with cats. Emily and her husband enjoy hiking, road-tripping, camping, and canoeing with their three cat adventurers. Read more about her here.